Email marketing gets a bad reputation, some even say the practice is a form of antiquated marketing with little return on investment. Well I am here to tell you this just is not true. In actuality, research supports that people do read most of their emails and don't mind them from companies they do business with as long as they are interesting and relevant. In fact, with the proper strategy any business can succeed with email marketing, even pet retailers.
If you thought you could encourage customer loyalty, referrals, and boost revenue without a lot of time or money, wouldn't you do it? Of course, you would it's a no-brainer!
Yet, believe it or not, a surprising number of pet retailers overlook this simple and proven marketing tactic — maybe you're one of them. Over the years, I've heard everything from confusion on the technical aspects, "I don't have an email address" to "I don't know what to say in an email" from pet retailers all over.
If you fall into this group, don't worry. This article will help you recognize how email marketing can improve your customer service, and therefore your revenue.
Take a look at a couple statistics that illustrate some of the benefits of email marketing.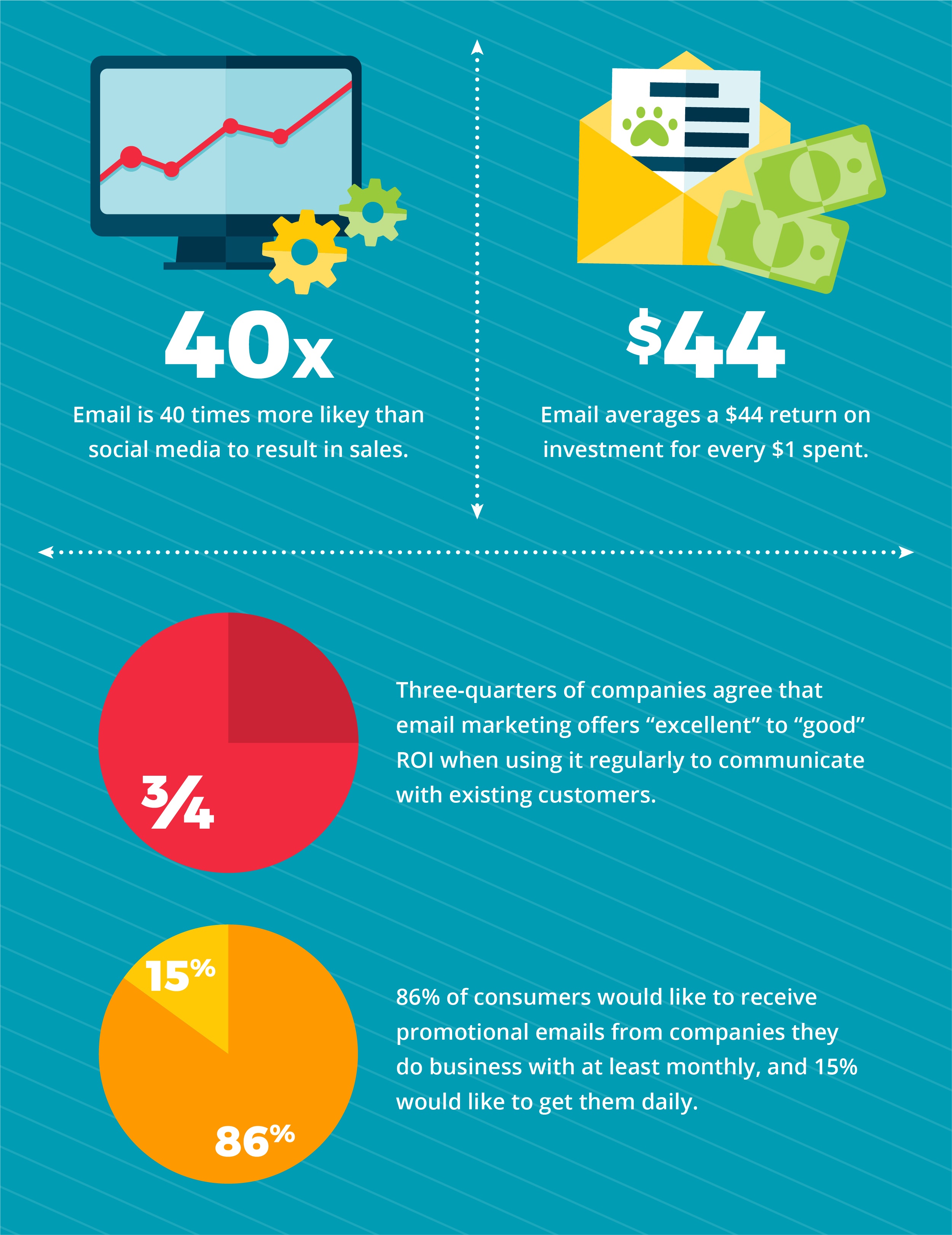 Not bad when you consider the additional perks of owning (and growing) your customer list, and having control over how all that data is used.
When you include email in your marketing mix, you reach your customers easily and cost effectively. Plus, once you start sending regular emails, you're establishing yourself as a credible resource for people hungry for pet information. And in turn it creates a personal connection and helps you stand out from your competition.
So, what do you put in these regular emails your sending?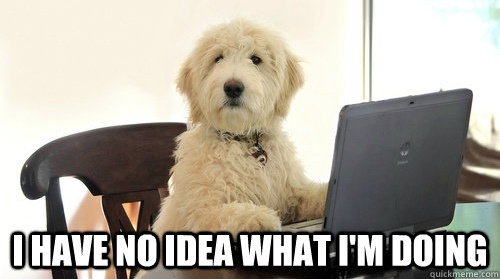 Well, if you use a Frequent Buyer Program like Astro Loyalty, then you already have your foot in the door. Astro Loyalty can provide you with manufacturer coupons and deals that can easily be forwarded to your customers and they can also provide you with a branded email templates to send out and bring in more business.
If you want to take it to an advanced approach, you can start to segment the data within your email lists for better targeting to customers. Imagine if you could create a list strictly for new kitten owners and send them a series of emails about nutrition and care for their new pet.
For example, you could send an email on the foods you recommend for kittens and why. Maybe you include a coupon for their first purchase. Then, you could encourage repeat business and send emails on recommended litters, toys, etc.
Are you starting to see how this works?
Want to connect with dog owners? Maybe try partnering with a dog trainer or groomer, then you can let them know about upcoming puppy classes or 20% off a fresh haircut.
If you're like most people, you're already on dozens of email lists in one form or another. Whether it's from conferences you've attended, blogs you read, or even your local grocery store, your inbox is probably overflowing with information and promotional offers. You may also realize these messages are controlled by software programs that let you automate sends, create branded templates, and see how customers interact with what you are sending. Some great resources to start researching include Mailchimp, Constant Contact, or Drip.
There are many possibilities, but don't get overwhelmed. My advice would be to start small and ask for help if you are stuck. No matter who you decide to work with, they all have great customer service reps standing by to help you get started.
Now that you know why to incorporate email marketing, here's an overview of the basics.
Grow Your Contact List
Before you can start sending emails, you will have to first gather a list of customers to contact. The two main ways to do this are:
1. Invite your customers to join your mailing list while they are visiting your store. You can do this with a simple sign up sheet at the register, during a store event, or even put kiosks around your store for easy input.
2. Put the sign up somewhere on your website, and promote it wherever possible.

Here is a great use of a sign up Kiosk at Pet World, located in Natick, Massachusetts.
For the website sign up, you'll need to create an opt-in page that works with your chosen email software (most of them will walk you through this process) and integrates with your website. This is also a great opportunity to get some additional information out of customers as well, like they kind of pet they own, or even the pet's name, but more on that later.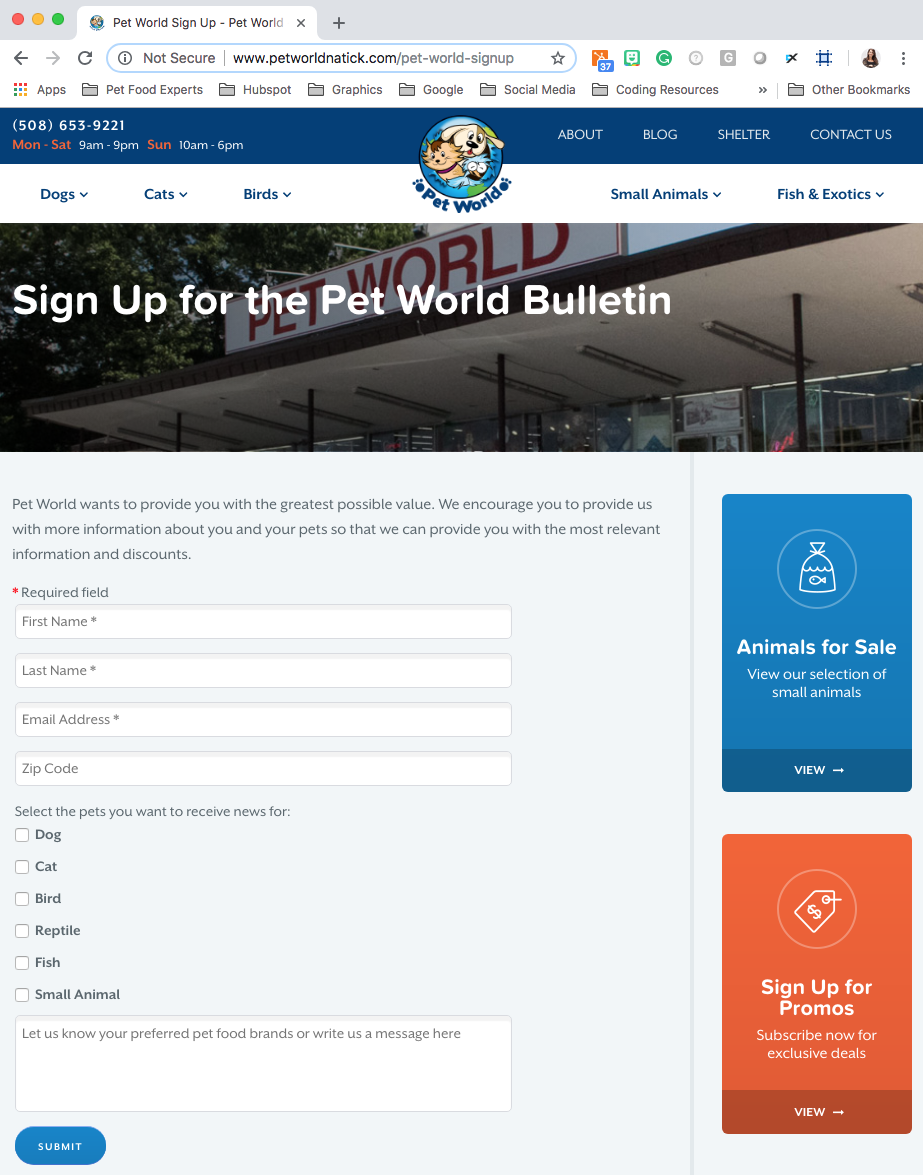 Here is Pet World's website sign up form, giving your newsletter and fun name like "The Fetch" or "The Chew" can also encourage customer sign up.
Your goal is to turn subscribers into buyers so reward new subscribers with a special offer. For example, after signing up for the "Pet World Bulletin", I immediately received a personalized email from them with a 20% off coupon to be redeemed in store, and just in time for me to re-up on my monthly dog food purchase.
If you have built engagement on your social media platforms use it as a way to drive sign ups by sharing the sign up page, and putting an exciting spin on it.
"Sign up today to receive the latest tips on pet care, and exclusive in store deals!"
As a side note. Businesses need to be careful when growing their contact list and sending out mass emails. There are rules and regulations in place to protect consumers from companies who purchase email lists and abuse sending. You don't want to end up getting flagged as SPAM, or even worse blacklisted from sending altogether. Here is a helpful article to learn more on what these rules are and how they will effect your email strategy.
Establish a Email Template
You can do this in-house or outsource it if you aren't comfortable. Most email software providers include guidance on creating your branded newsletter template. It's is often as simple as uploading your company colors and logo. By doing this, you can make email marketing an extension of your overall branding. As it should be!
Pro tip: Make sure your emails are mobile friendly since nearly half of all emails are opened on mobile devices. These days nearly all email services provide mobile friendly templates for you to use when sending emails, or you could have a custom one made for you using a reasonably priced design service such as Fivver.
Generic greetings can often make your emails seem "spammy" and therefore your audience is less likely to open the email or even receive them sometimes due to inbox SPAM filtering. So when creating your emails try leveraging some of that specific customer data you've gathered to make messages more personal. Studies have actually shown that personalization increases open rates by 26%.
For example, "Good morning, Jane!" sounds infinitely better than, "Good morning, Customer!"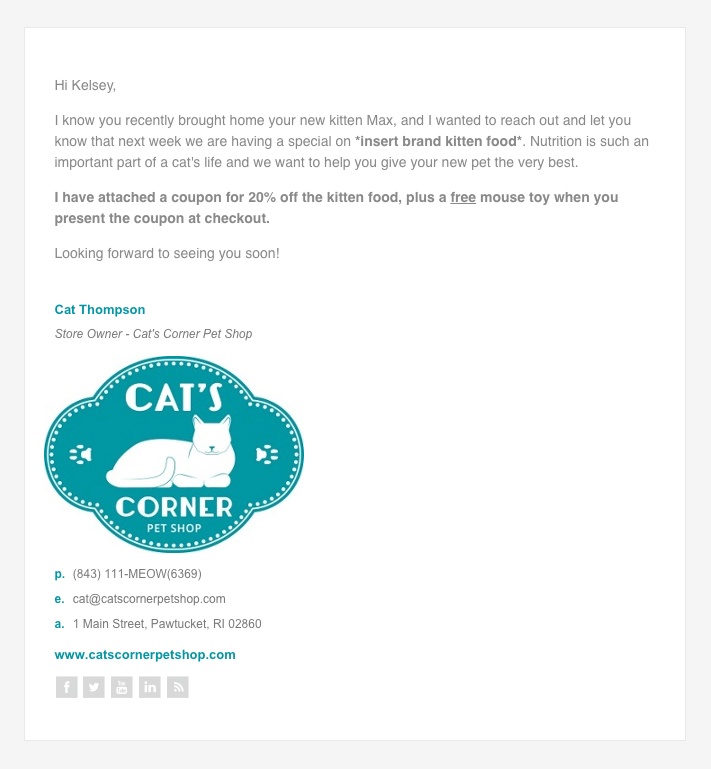 Super personalized email templates, like you see above, are a great way to guarantee customer engagement, foster high email open rates, and delight your customers.
Another major benefit to all that personalized data is the ability to segment your lists, and target your audience. This will help reduce unsubscribing from your emails.
For instance, don't send a dog owner an email about a sale on kitten products, especially if they only own dogs and don't plan on ever getting a cat. This is a fast track to the dreaded unsubscribed list.
Send a Regular Newsletter
We recommend sending out a newsletter once a month unless you're doing a specific marketing campaign like a Black Friday event or a welcome sequence. Once you have your template, you can create dozens of messages/newsletters and schedule them out over the coming weeks and months. That way, it's done and you don't have to worry about it. Set it, and forget it!
Your emails will sometimes be long, and you want people to read every detail so make sure your emails are concise and easy to read. Put the most important information at the top, and highlight the most important points. You should also try adding visuals to your newsletters to break up the text and keep the reader's eye moving.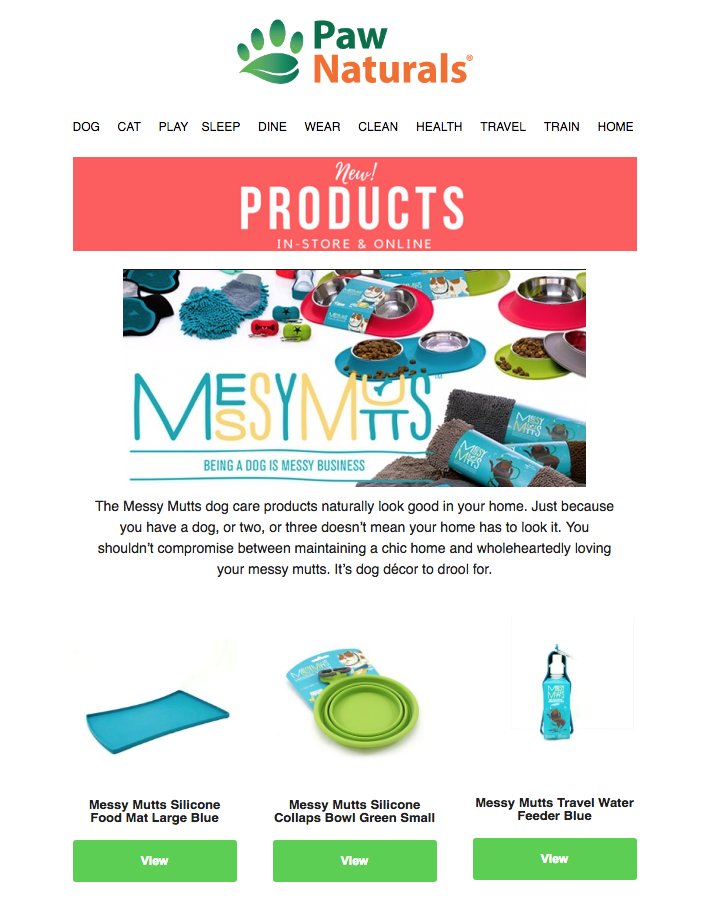 Here is a newsletter example from Paw Naturals in Chicago, Illinois. This is a great way to alert subscribers to exciting new products like Messy Mutts and get them in the store to buy.
It's Never Too Late to Get Started!
Whether you're starting from scratch with email marketing or are looking to reinvigorate your existing newsletter, I hope this article has provided some inspiration for you to move forward. This is a very in-depth subject with a lot to know, and Email marketing is highly effective and a great opportunity for you to build customer engagement, why not start today?
Let us know how you use email to market to your customers in the comments below.