As the local neighborhood pet store, you know that the pet parents in your community count on you for all of their pet's needs. With the recent surge in pet food buying, it is more vital than ever to give your faithful customers the opportunity to support your business both in store and digitally, if they so choose. Having a solid e-commerce option to give customers an omni-channel buying experience increases the chances they will choose to shop with you over big box stores and online retail giants. It also opens up the door for curbside pick-up and local delivery options as your community and communities everywhere navigate through the coming weeks.
It's no secret to any small business, that the trend of consumers shopping online has been growing for some time now. This is why, a few years back when Berenice 'Bere' Giannini and I first discussed her idea to start
a company called eTailPet
to exclusively support independent retailers with their e-commerce challenges, I jumped at the chance! As a fourth generation retailer myself, I knew it was something that I desperately needed for my own stores AND that many of Pet Food Experts' customers needed too.
Bere's vision of giving every independent pet retailer a competitive and sustainable position
in the ever-evolving retail environment clicked perfectly with mine and we just had to take the opportunity to work together.
Fully expecting that eTailPet would be a game changer for independent pet retailers everywhere, I personally invested in eTailPet in March 2018 and was blessed to have several industry friends join me in support. A special thank you to The Nelson family from Nutrisource Pet Foods and Maureen Costello from United Pacific Pet for their support and investment. eTailPet is making a big difference and we couldn't be more proud to be involved!
eTailpet offers small business owners an affordable and completely customizable online storefront allowing independent pet retailers to connect with customers online, on mobile and reap the benefits of those extra sales. Offering online shopping for curbside pick-up or local home delivery empowers your customers to shop with you both in person or from the comfort of there home. Additionally, eTailPet is able to fully integrate with ASC Connect, Endless Aisles, Astro Loyalty and wholesalepet.com.
With the recent COVID-19 disruption we are all experiencing, more and more pet parents will be turning towards online shopping options in order to socially distance themselves and still get what they need for their pets. Below is data pulled from active eTailPet customers nationwide showing the dramatic increase in online sales over the last few weeks.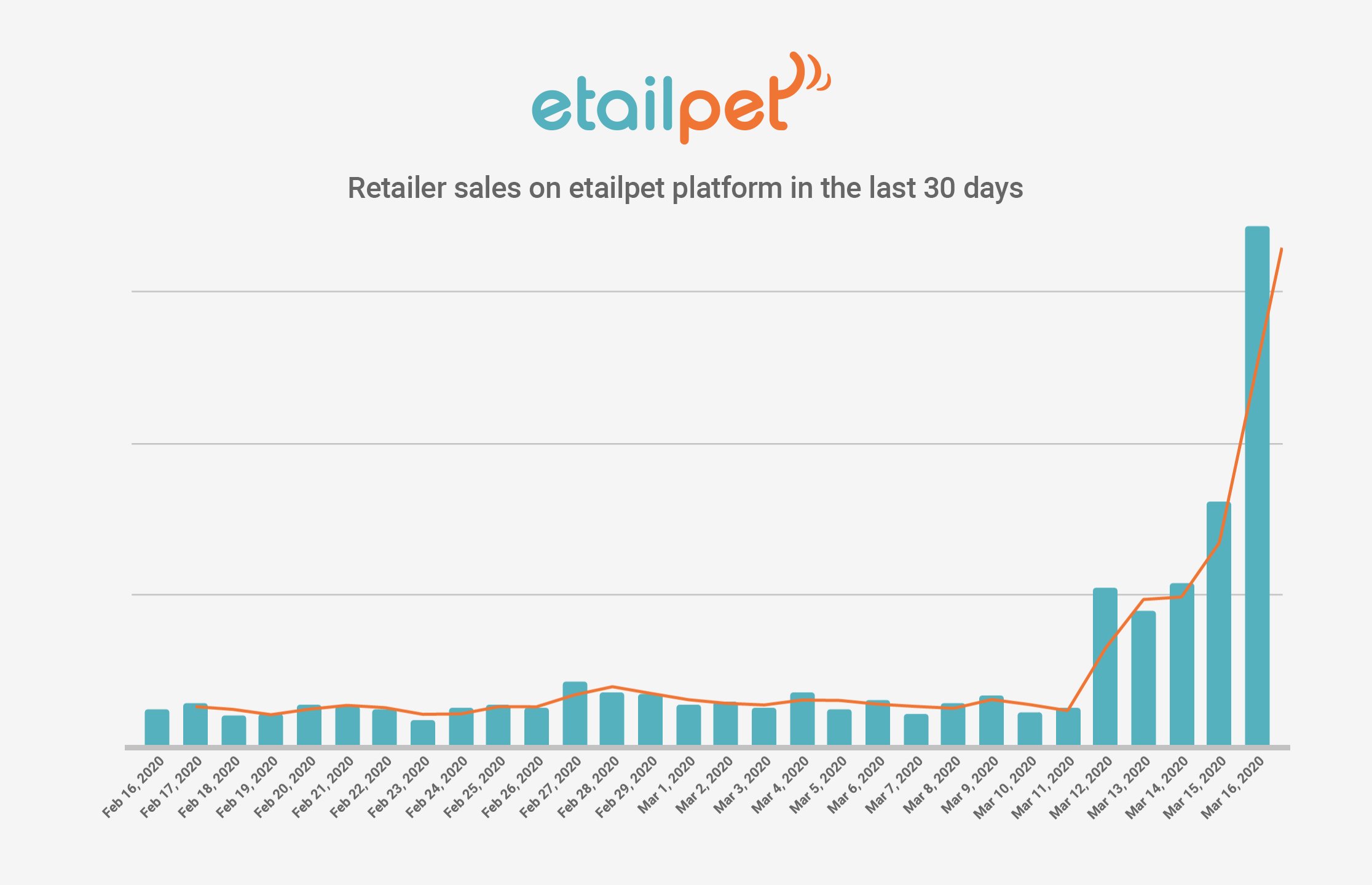 With this current and very rapid increase in the demand from consumers, two of our vendor partners Nutrisource and Stella & Chewy's have stepped up to help retailers. They have generously offered to pay for one month of new services through eTailPet to help retailers during a time where we need to support each other.

And don't worry, if you do not carry either of these brands in your store, I will pay for the service myself. Just join anytime between now and June 30, 2020. The team at eTailPet can have most stores up and running in no time at all!
If you are already using eTailPet we would love to know more about how it has helped your business in the comments below. If you would like to learn more about implementing local e-commerce or home delivery services through eTailPet please reach out to info@etailpet.com for more information or click below.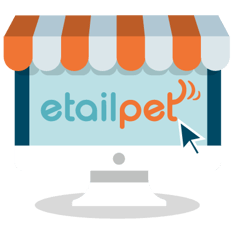 So, now is the time to take the leap into online sales with eTailPet. When this whole ordeal is over, you will not only be up and running with a great new way for your customers to buy from you, but you will also get the opportunity to watch customers flock back to your stores as people look to get back into their old routines.