During the month of June, millions across the globe will gather to celebrate LGBT Pride. Pride parades range in size from 5 million attendees in Sao Paulo, Brazil to only a 100 in Sligo, Ireland. No matter big or small there will be parades and parties held in every major city across the US and even in some small towns during June. The month of June is an opportunity to show your support for the LGBT members of your community whether they are customers or not. By celebrating pride in your business you can let your customers and the community you serve know that you believe in unconditional love for both pets and people everywhere.
LGBT Pride Month is a celebration so take this as an opportunity to have a some fun in your store! For instance, rainbows. Often used as a symbol of the LGBT community, they can also be used to create colorful displays and signage to celebrate the occasion. Besides, as a symbol of positivity, harmony and opportunity, who wouldn't want that kind of energy around? Check out these other creative and colorful ways you can join the party this pride month.
Say it Loud and Proud
A super easy way to celebrate not only in June but all year round is by expressing your support for the LGBT community in your business. Establish your independent pet store as a local business that welcomes LGBT community members by advertising through signage in your store. Put a sign on your doors, by the registers, or on your social media channels. You don't need to say much, just let your customers know that all are welcome in your store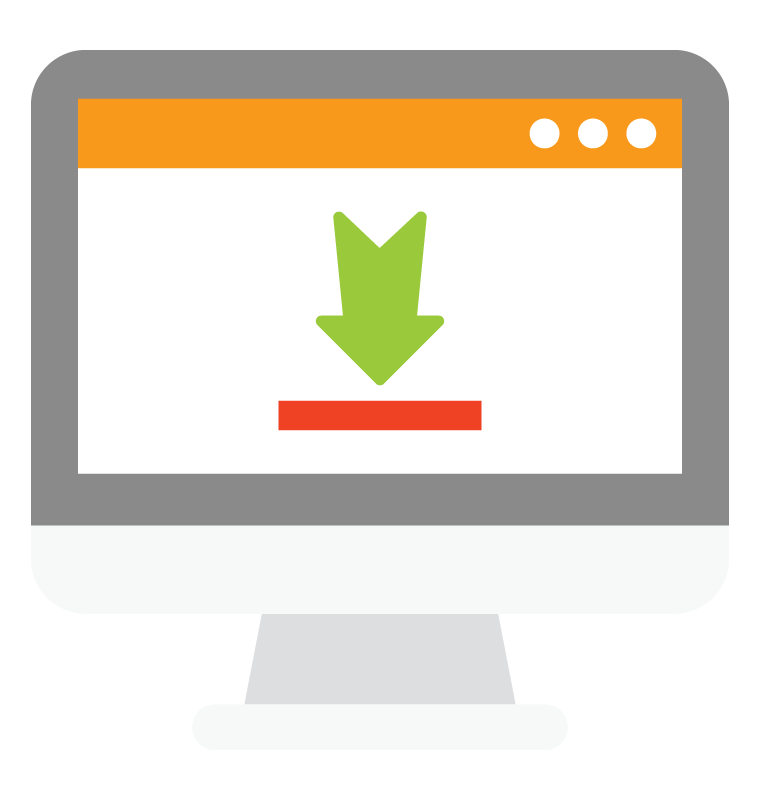 Join the Gayborhood
You can put yourself on the map as an LGBT friendly business by using the Gayborhood website. All you have to do is create an account and submit your businesses information for review. Once approved, you can build a profile and include information about your business like operating hours, website, phone number, photos and most importantly your address.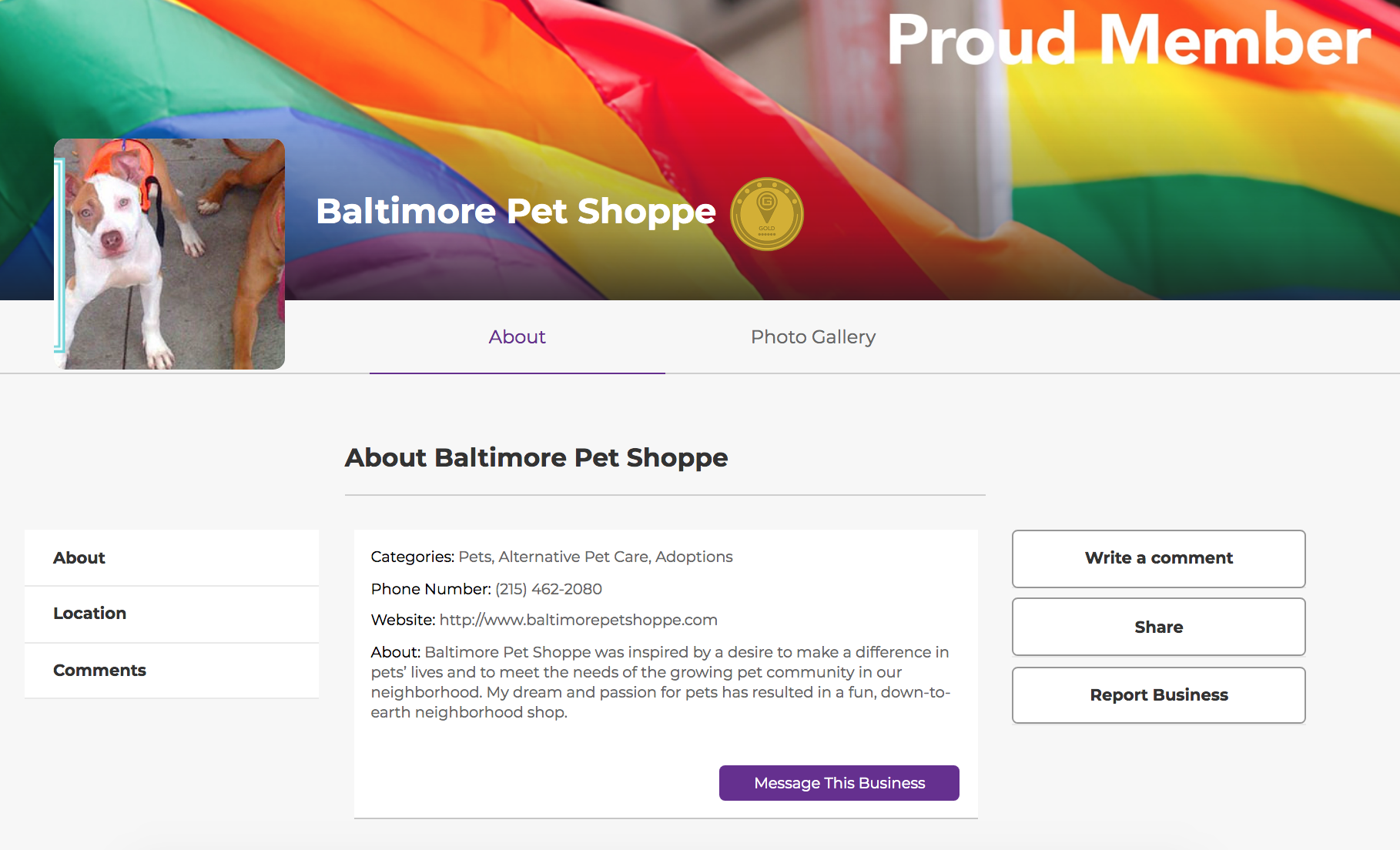 Adding your store onto a site like the Gayborhood will not only support a good cause, but also helps your business get found online. In fact, the more mentions of your business online with the correct information the better. Overall this helps boost your SEO authority and places you higher in the search results of new potential customers.
Create A Colorful Display
An eye-catching display is a great way to mark a special occasion and sell products at the same time. It can be as simple as grabbing accessories, toys, and collars in every color of the rainbow then displaying them in all their Roy G. Biv glory. It's even better if you have some rainbow merchandise. Whether it is a toy or apparel now is the perfect time to put them on display so your customers can get their pups ready for pride month.
Pet Central in New York City made use of all their rainbow merchandise for a cute p[ride display they posted on social media. With over 2 million attendees NYC Pride is one of the biggest events in the world!
Think about all those colorful bags of food you already have on your shelves. Why not use what you already have to make a statement. Try merchandising the bags (or cans!) and arrange them in rainbow order to create a store wide effect. This is sure to have pet parents, itching to pick up a bag so their pets can have a taste of the rainbow!
Check out this Zignature pallet rainbow at Bentley's Pet Stuff in Arvada,CO. This is an easy display to put together that will give your store some rainbow flair for pride.
Donate To An LGBT Charity
To celebrate LGBT Pride in your store you can raise money for a charitable organization that supports the LGBT community. A fundraiser is a great way to celebrate and engage your customers. Place some donation bins by your register to collect spare change and ask customers if they would like to round up their totals to donate to the charity of your choice.
If you are not sure what LGBT organization you should donate to here's a few of my favorites.
Encourage Staff to Show Support
For the month of June encourage staff to wear something rainbow when they work. You could provide them with rainbow bracelets or rainbow stickers to put on their shirt and even share with customers. If you really want to go the extra mile create a pride-themed t-shirt for employees to wear while they work. There are several online custom t-shirt makers you can choose from. Some allow you to upload your own personal designs and others will offer that along with design services to help you create your t-shirts. Make sure to share plenty of pictures of your staff all decked out.
If your community holds a Pride Parade consider sending one or a few of your employees to walk the parade and show your support. You can hand out business cards or flyers to attendees and drive more traffic back to your store. An even better option would be to have your own booth at pride if your local event has the option. You can hand out treats and samples to all the attendees as they walk by, shake some hands and help raise awareness about your store.
Post Some Prideful Puppies
If you can't join the pride festivities in person you can always join in online. Post pictures of some prideful puppies on your social media pages. Everyone loves seeing cute puppies in their social feeds and when they are decked out in rainbows and for a good cause, well, that's even better! So, make sure to snap some photos of puppies ready for pride or even repost some of your favorites from other local businesses, vendors, or LGBT organizations.
Consider holding a social contest to encourage pet parents to engage with your business online. Ask them to share a picture of their pet(s) decked out in rainbows or rallying at a local event. Have your followers tag you in the picture and/or use a custom hashtag to qualify for a prize drawing. Maybe it's a discount off their next purchase, a free treat, or something else you and your team come up with. Have fun with it, as I mentioned before pride is a celebration, and your marketing should reflect that.
Ready To Celebrate?
By voicing your support, decorating your store, or even joining the parade you can celebrate LGBT Pride Month in a fun and engaging way. Connect with customers while sharing your values by celebrating pride in your independent pet business. With studies showing that 44 percent of all consumers say they want retailers they shop at to share their values. Pride month is the perfect opportunity to express some of your values to your community all while having fun!
How do you celebrate LGBT Pride? Let us know in the comments below!