TACOMA, WA/DENVER CO – Pet Food Experts announced today the expansion of two new distribution centers in Washington and Colorado over the next two months to support the growing demand for natural pet food and supplies. The expansion allows Pet Food Experts to better serve the pet specialty businesses of the Pacific Northwest and Mountain Region.
"The expansion of our Tacoma and Denver distribution centers is consistent with our long-standing history of building infrastructure to support sustainable growth," said Michael Baker, President and Chief Executive Officer, Pet Food Experts. "With consumer demand for premium pet food and supplies at an all-time high, the additional capacity will allow us to continue to expand our reach and provide more value to our customers," Baker continued.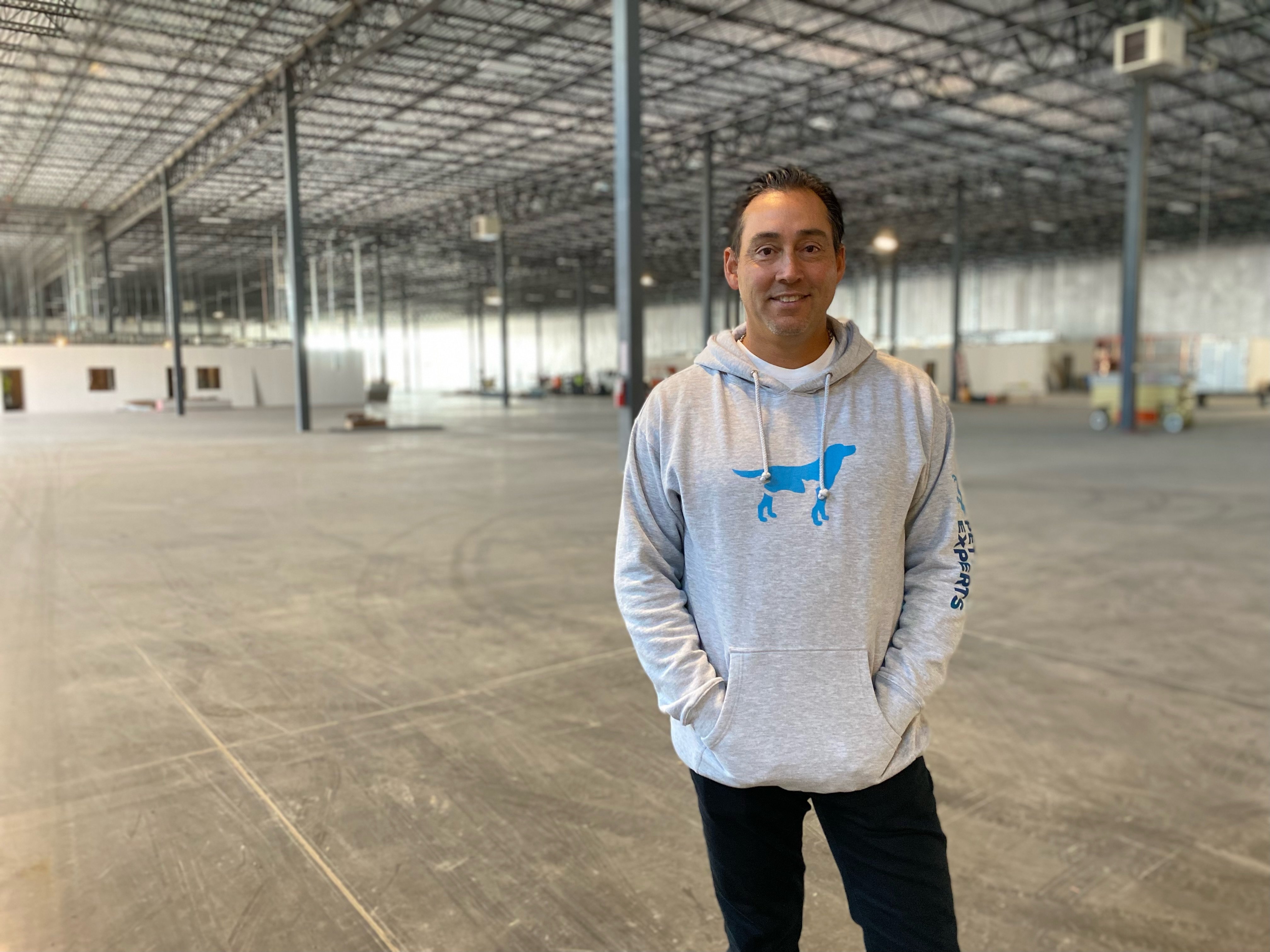 President & CEO Michael Baker poses inside the new Pet Food Experts DC facility in Denver, CO.
The new Tacoma distribution center increases capacity by over 150%. With demand for frozen food rising, the new 6,000-square-foot freezer will be equipped with the latest HVAC technology and generator backup. The facility also includes 41 dock doors, up from 15 in the previous location, which will allow for increased daily output capacity.
"I congratulate Pet Food Experts on its recent agreement to relocate and expand its distribution center in the Evergreen State. This expansion will provide a nice boost to our local economy and create opportunities in the Tacoma area. I look forward to working with them as we lift up our families and community," said Tacoma Mayor Victoria Woodards.
Subsequent to the Tacoma move, Pet Food Experts is relocating its Denver distribution center approximately 12 miles from the current location. The newly built 157,000 square-foot facility more than doubles storage capacity and boasts 30 high-level bay doors allowing for more operational efficiencies. Like Tacoma, the Denver DC will have a similar state-of-the-art freezer.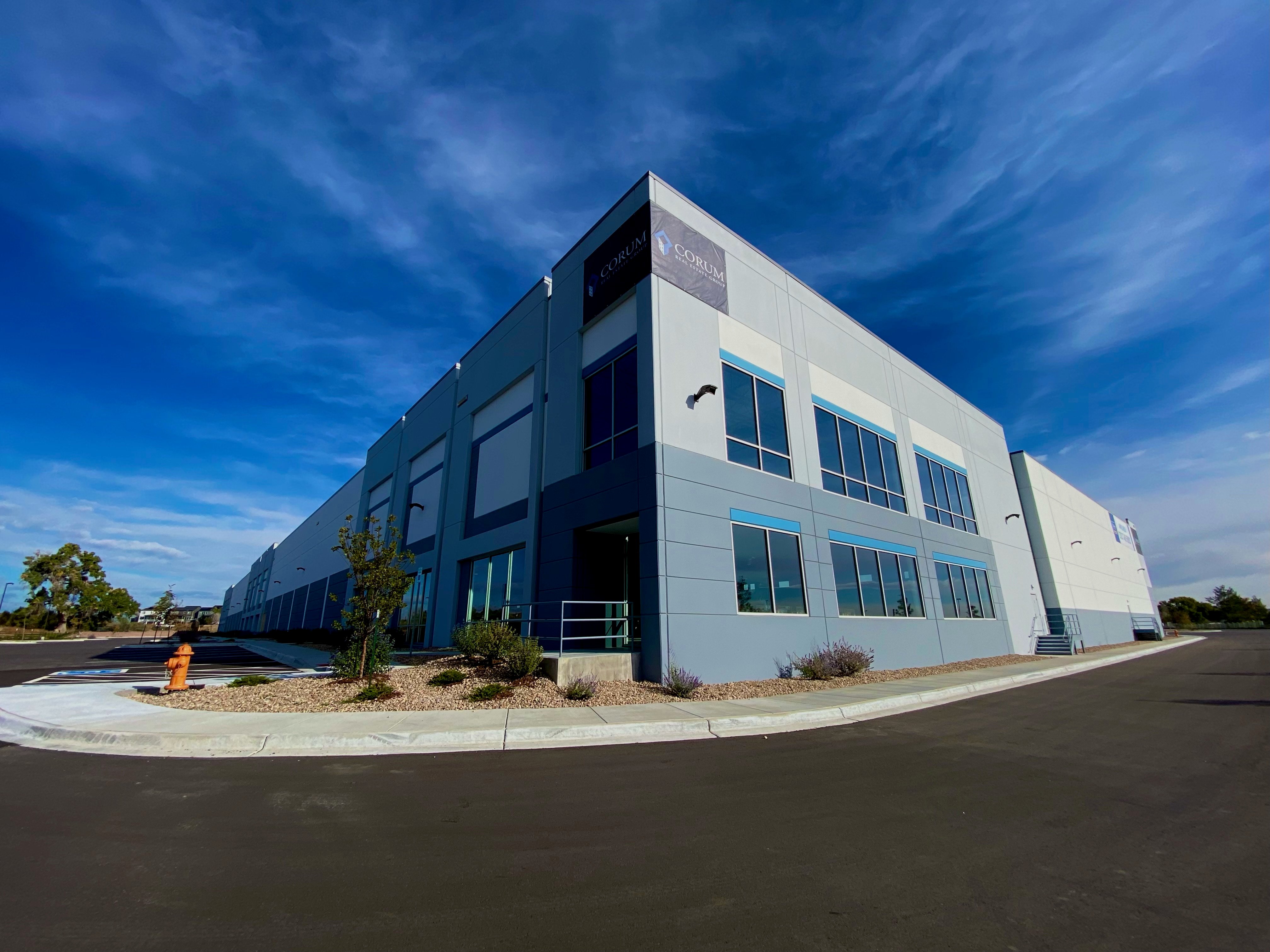 Pictured above is the new Pet Food Experts distribution center located in Denver, CO.
"In an animal-loving city like Denver, we're honored that Pet Food Experts is growing its Colorado footprint here," said Denver Economic Development & Opportunity Interim Executive Director Jen Morris. "Seeing this distribution center move to Denver's Montebello neighborhood further drives our mission to increase job opportunities and will greatly benefit local families and surrounding local businesses."

"We're thrilled to be able to continue our growth while creating jobs and exciting career paths for our team members," said William May, Vice President of Supply Chain Operations. "We're grateful for the support we've received from local and state leaders," continued May.
Approximately 160 million pounds of natural pet food and supplies pass through Pet Food Experts' six distribution centers annually, supporting its 6,800 pet specialty retailers across the U.S. The expansions in the Pacific Northwest, Mountain Region, and Midwest over the last year are a mark of the continued growth for Pet Food Experts and the pet industry as a whole.

Hiring is ongoing for all positions and levels, including Drivers, Order Selectors, Receivers, Inventory, and leadership as the company's expansion continues. Interested job seekers can visit: petfoodexperts.com/careers or text to apply below. $500 sign-on bonuses and referral bonuses are available.
Denver, Colorado Distribution Center Openings:
Dry and Bulk Order Selectors, text PFX10 to (720) 741-7721 to apply
Receivers, text PFX11 to (720) 741-7721 to apply
Tacoma, Washington Distribution Center Openings
Freezer Order Selectors and Dry Order Selectors, Text PFX12 to (253) 265-5506 to apply
Receivers, Text PFX13 to (253) 265-5506 to apply
About Pet Food Experts
Pet Food Experts (PFX) has been putting people first for over 80 years and has grown to be a leading distributor of pet food and supplies servicing 6,800+ independent pet retailers in 38 states across the U.S. PFX is an award-winning, relationship-driven service innovator offering best-in-class customer experience, and delivering long-term success for its partners and industry at large. Learn more at petfoodexperts.com, Facebook, Instagram, Twitter, LinkedIn, or company blog.