Across industries, the past two years were marked by rapid growth and transformation, even in the face of global supply chain challenges and widespread staffing shortages. The pet industry is not excluded from these challenges or tremendous growth. According to the APPA, an estimated $109.6 billion will have been spent on pets in the U.S. in 2021.
At Pet Food Experts, we've also seen rapid growth in sales over the past two years fueled by cultural changes and the rise in pet adoptions, but that still begs the question, what exactly are pet parents spending their cash on? To get a better idea, here's a look at our top-selling product categories for 2020 and 2021.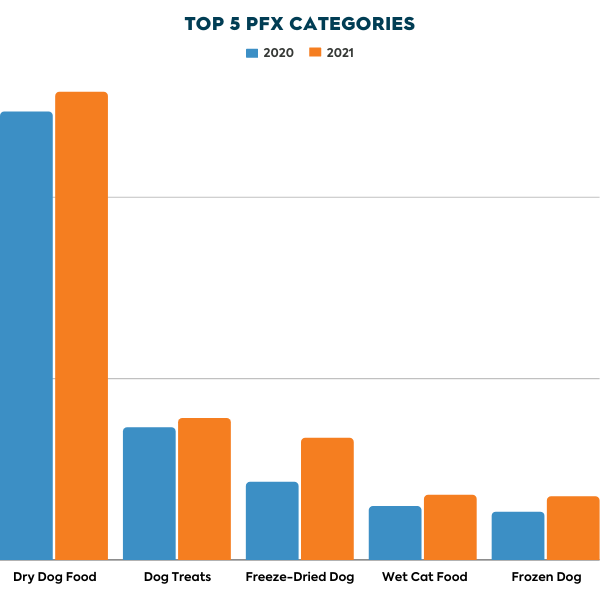 This data only shows us a fraction of the overall picture, there is so much more to learn. Let's dive into the trends of 2021 and look at how you can leverage these insights for your own business as we kick off the new year.
Convenience is Key
For several years, there has been an uptick in the popularity of e-commerce shopping options, but thanks to the COVID-19 pandemic, these trends have skyrocketed. We all enjoy the convenience of online shopping, and when it becomes necessary to keep ourselves safe, it's hard to go back to the traditional shopping experience.

In 2021, online shopping for pet owners increased from 72% to 86%! An omnichannel shopping experience, providing a seamless customer experience whether they are shopping online from a mobile device, a laptop, or in a brick-and-mortar store, is no longer a nice-to-have but a need-to-have in order to compete in the post-pandemic world. Luckily, in this day and age, creating an online shopping experience for your store is easier than ever, with many services to help you get started. An excellent choice for pet specialty stores is eTailpet; they will help you set up an online storefront to begin reaping the benefits of online sales in just a few days' time.
Fast-Growing Frozen
We know how pet parents have been shopping this year but now let's look into what they are shopping for. Premium is king with 43% of dog owners and 41% of cat owners buying premium pet food for their beloved four-legged companions. Amongst these premium products, alternative diets continue to show tremendous growth.
Frozen raw continues to surge year over year, and in 2021, it continued to be the fastest-growing category. According to a survey conducted by the University of Guelph Ontario Veterinary College, 66% of dog owners and 53% of cat owners now feed their pets a raw diet.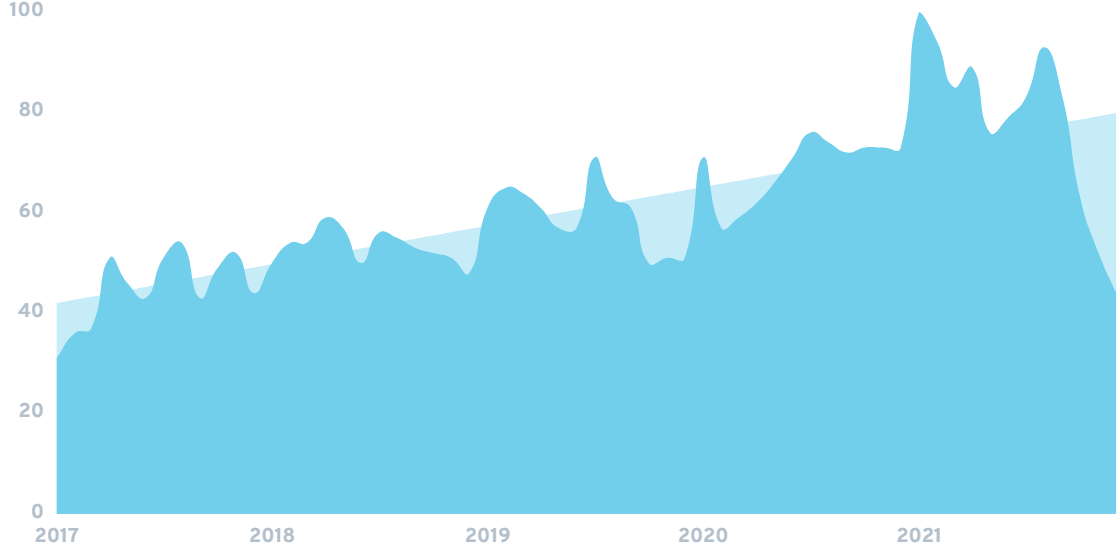 Google searches for "raw dog food" are up 147% over the past 5 years. Source: Exploding TopicsIn particular, the gently cooked frozen food varieties are gaining popularity amongst pet owners. Open Farm, Stella & Chewy's, Raised Right, My Perfect Pet, and Small Batch are just some examples of brands that have had success expanding their product range into gently cooked. Consider adding or expanding freezer space in your store this coming year to cater to these customers.
"Frozen as a category continues to show strong growth year over year. The Gently Cooked Frozen space has been one that has been extremely hot with new offerings from current brands at retail, several Direct to Consumer offerings, and we expect to see numerous additional brands and products in this space in 2022."

-

Nate Benner, Director of Category Managment, Pet Food Experts
Toppers Top Shopping Lists
Frozen raw and gently cooked aren't the only reason pet parents have been spending time in the freezer section. Frozen meal toppers have topped shopping lists this past year as well. Health-conscious pet parents only want the best for their pets, and they understand that a simple diet of just kibble won't cut it. Variety is the spice of life, after all.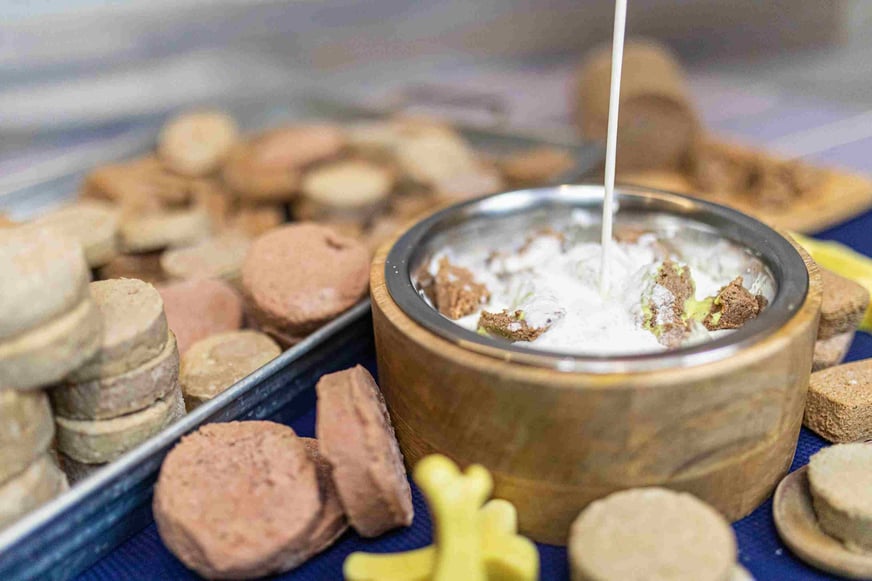 Goat's milk used as a topper in a pet's bowl adds needed hydration all while promoting better gut health. Consumers seek out goat's milk, bone broth, and collagen frozen supplements to build a better bowl for their pets. Promoting these products with dry food, freeze-dried, or frozen raw food is an excellent opportunity to build a basket and boost overall sales. For example, offer 20% off a bag of food with any purchase of a frozen topper. The opportunities are there for the taking!
"We are placing new freezers every day; retailers are running out of space in freezers regularly. Raw frozen food is growing like crazy, as well as, the frozen toppers market like goat's milk, Green Juju & Primal frozen supplements."

-

Sarah Daniels, Regional Sales Manager, Pet Food Experts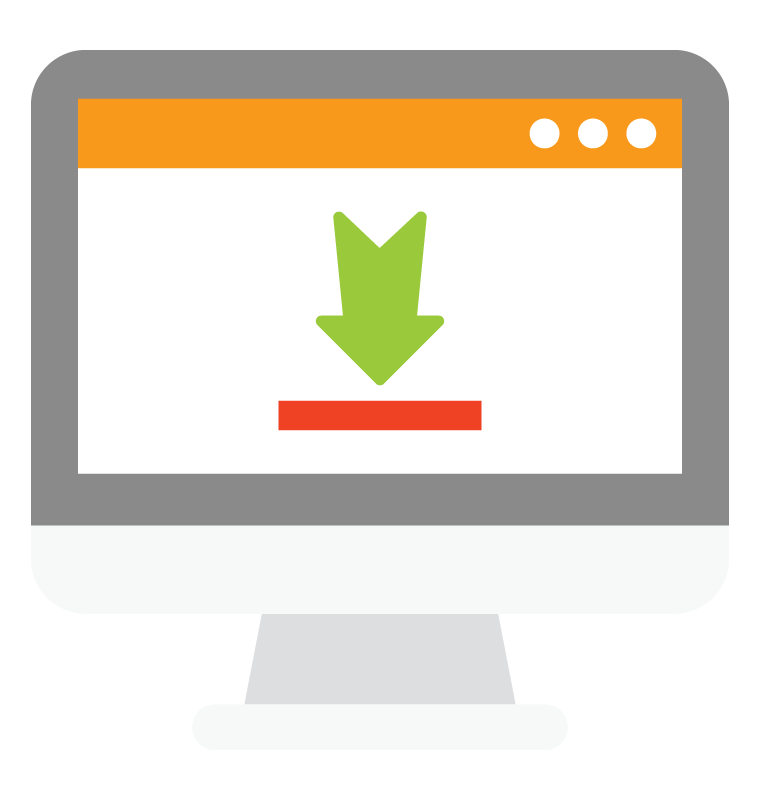 Play With A Purpose
During the pandemic, people turned to four-legged friends to mitigate the stress and boredom of uncertain times. Packaged Facts estimates that the number of pet dogs rose to 96 million in 2020, up by over 10 million from 2019, and the number of pet cats increased to 32 million, up by nearly 2 million from 2019. The number of pet adoptions continued to trend positively in 2021.
Now, that the world is opened back up, these pets, used to having their owner's attention all the time, need stimulation more than ever. A regular chew toy or catnip toy will not keep them occupied for long. Pet parents want toys with a purpose to really keep their pets occupied while they go about their busy lives.
Things like lick mats and puzzle toys keep pets busy and engaged. Take a hard look at your product mix and consider catering to these customers by making room for these innovative products on your shelves.
Tackle Trends in 2022
The pet industry is massive and expected to keep growing in the years to come. Opportunities to expand your business, engage new customers, and delight regulars are ripe for the picking.
With omnichannel shopping, frozen goodies, and innovative toys you have your pick of what to focus on in 2022. Incorporating just one or more of these trends into your business strategy will bring you growth and prosperity in the new year!