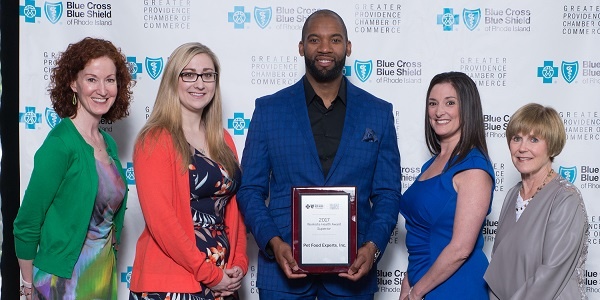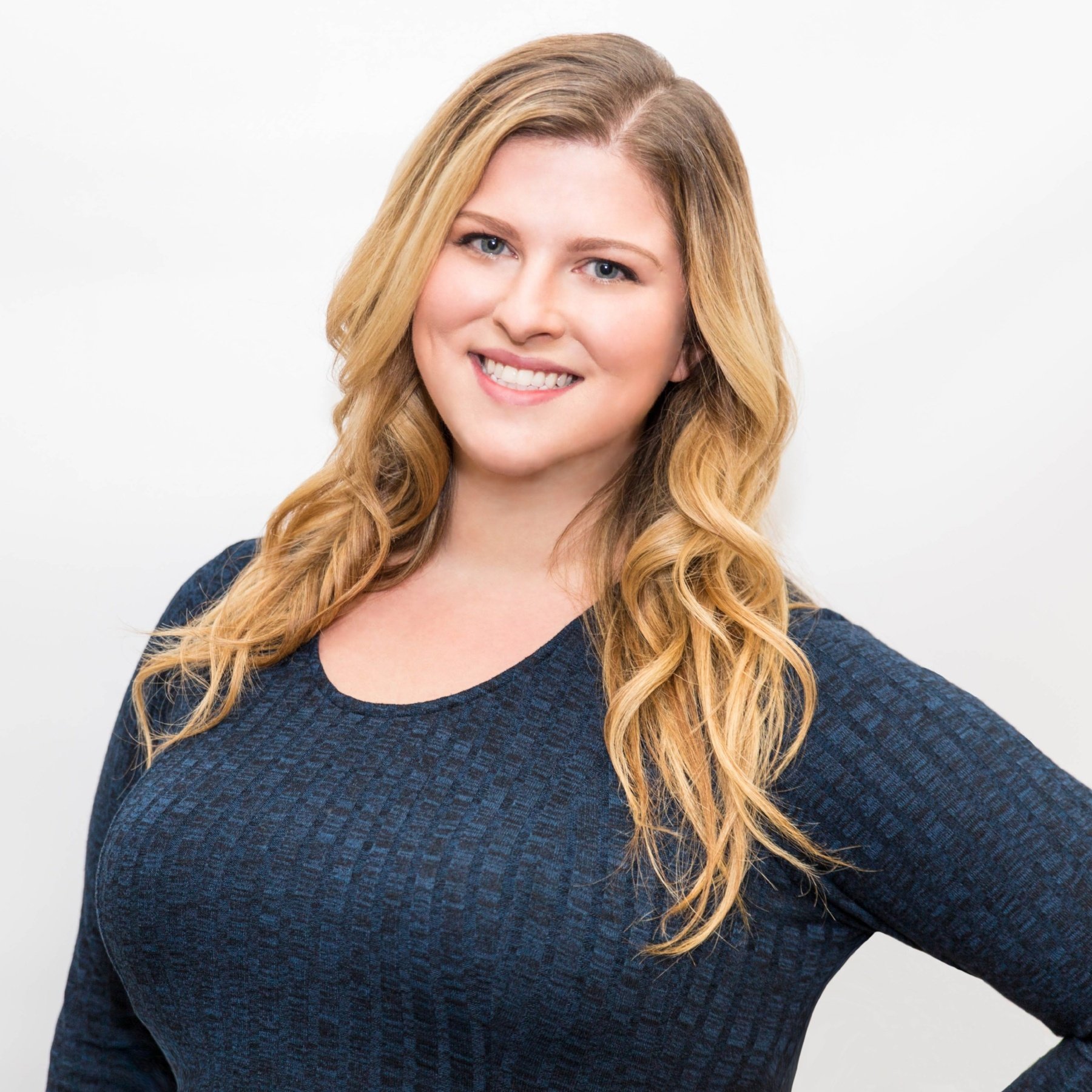 Pet Food Experts Earns Worksite Health Award
Pet Food Experts was recognized with a Superior Worksite Health Award from Blue Cross Blue Shield of Rhode Island (BCBSRI) and the Greater Providence Chamber of Commerce (the Chamber) for effective programs encouraging employee health and well-being in a meaningful way.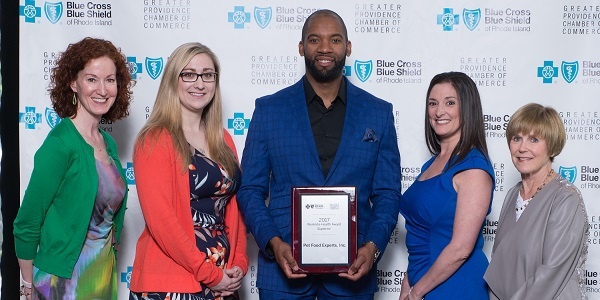 Three members of the Pet Food Experts HR team (center) with representatives from BCBSRI and the Chamber.
On June 8th, Stefanie Hanley (HR Generalist), Edwin Piverger (Talent Acquisition Coordinator), and Maria DeLellis (HR Generalist) joined more than 75 Rhode Island businesses who were honored by BCBSRI and the Chamber with a Worksite Health Award at a breakfast attended by hundreds of state business leaders. The event celebrated local businesses who have demonstrated a commitment to improving Rhode Islanders' overall health through innovative wellness programs as companies and individuals.
"We commend Pet Food Experts for investing in wellness programming and creating a stronger workforce," said Kim Keck, president and CEO of BCBSRI. "Employees who are encouraged to take charge of their own health and wellness feel empowered and valued. Working as a team to help employees get healthy and stay healthy translates to a more committed, more engaged workforce, and that is a true sign of success."
Everyone at Pet Food Experts is so thankful for our incredible HR team for supporting all of our efforts to maintain healthy lifestyles!
About Holly Everett
Holly has written over 100 pet-related blogs for Pet Food Experts. She has leveraged her marketing knowledge, and love of pets to share the latest in product, industry and Pet Food Experts news, as well as tips to help our retailer partners grow their business. When she's not working, you will find her spending time with her friends and their dogs, cuddled up on her couch with her cats watching her favorite TV shows or reading about the latest news in marketing, pop culture, and the pet industry!