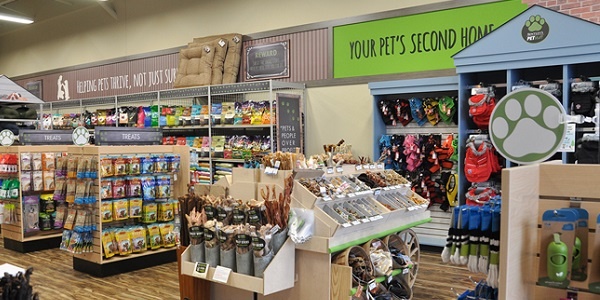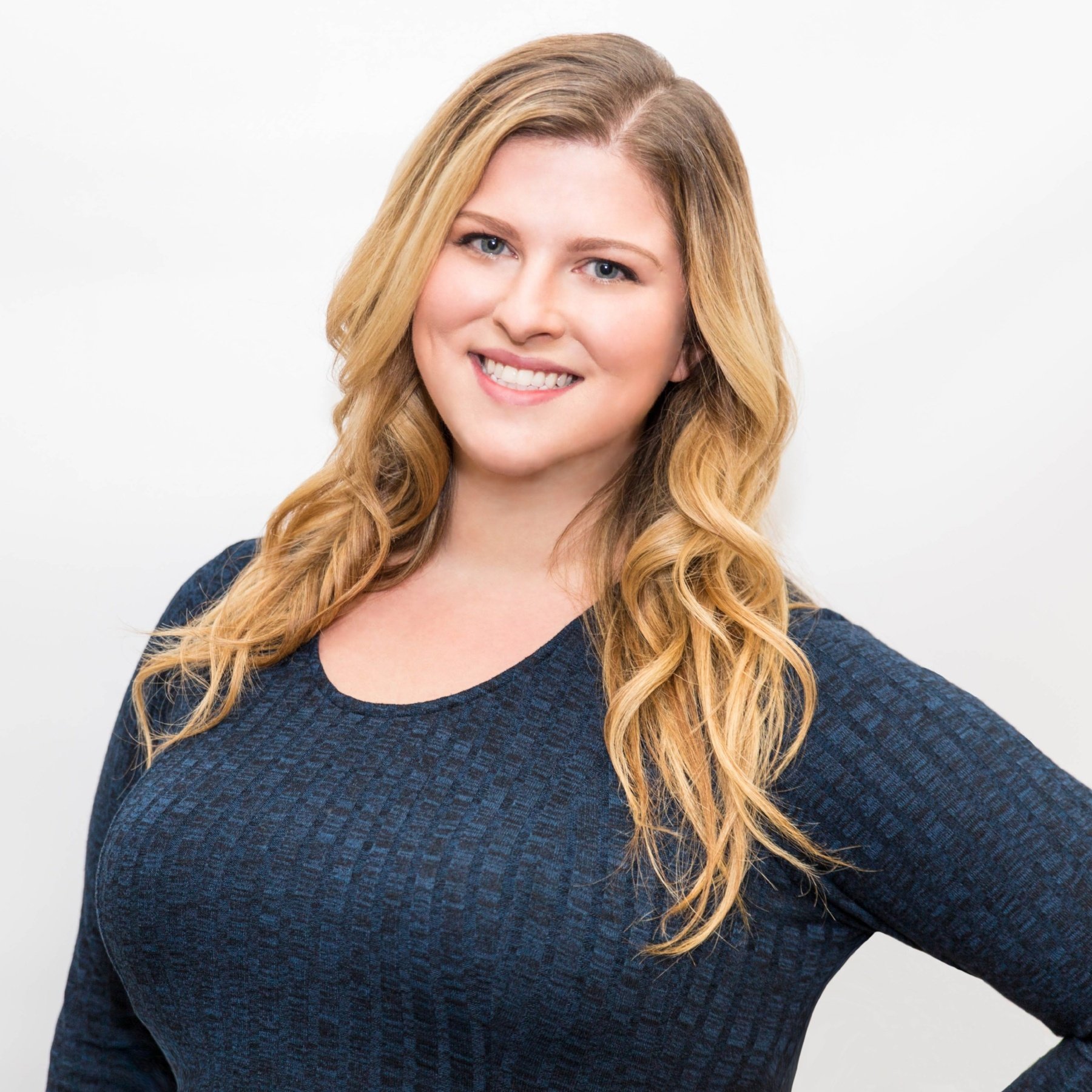 The Key to Managing Smart Shelf Space
One of the biggest obstacles as a pet specialty retailer is managing shelf space—square footage is fixed and retailers are trying to squeeze in the greatest value per square inch of their stores. Independently owned pet stores are constantly looking to increase sales and by managing smart shelf space, it can be easy! With the help of GfK, store owners can get crucial insight into what thousands of other stores are doing to stay profitable.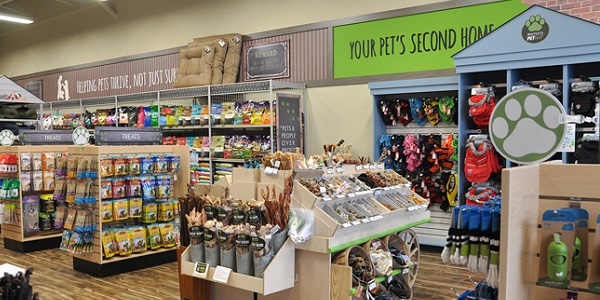 (Image: Bentley's Pet Stuff, courtesy of Modern Dog Magazine)
Independent retailers can get a look beyond their own inventories and sales data and receive key insight into stores across the United States with GfK's POS (point-of-sale) pet panel, which represents about 8,000 boutique and regional shops. GfK's panel tracks both shelf space allotments and sales, which provides shelf allocation guidance for small sellers. This allows independent pet retailers to find out if they are over-investing in underachievers, or missing golden opportunities while trying to manage shelf space.
Big Profits Come in Small Packages
According to GfK's data and insight from Pet Business Magazine, treats are the stars of smart shelf space. These items have recorded 78% growth for cats and a staggering 94% for dogs in the past four years. The best part about treats is that they sometimes don't require shelf space at all, as they can hang on a clip strip or stand out in a standalone display.

The Dry Food Dilemma
There's no secret that the pet industry's heavyweights are dog and cat food. Dog items account for about 70% of shelf space, but 80% of the sales in smaller shops. The disparity between revenue and square footage is largest for dry items for dogs, which get just 36% of shelf space but generate 67% of sales. Trouble is, retailer profit on these items is generally meager, so it may take double the revenue to make them pay dividends.
Owners of small stores with very limited shelf space are now opting for smaller bags of dry food, as larger bags take up too much shelf space. By carrying smaller bags, pet parents make more frequent stops into their stores, resulting in more impulse purchases.
Ride the Wet Food Wave
As canned and pouched diets support hydration and clear portion control, wet food has risen in popularity. Since wet items also yield bigger profits for stores, this category has shown a 44% increase in shelf space for wet cat food and 23% growth in dog wet food since 2011. Feline diets, especially wet food, are growing rapidly, and new innovation in this category will continue to attract cat owners to the pet specialty channel.
Watch What's Trending
Keep an eye out for trendy products in the pet industry that can give your profitability a boost. Meal enhancers contributed $21 million in sales for pet stores in 2015—that's 332% increase versus the year before! Not only are toppers a great way to increase sales in your independently owned pet store, parents love the extra boost of nutrition and flavor that toppers can add to their pets' diet. Pet parents are paying more attention to their pets' diets than ever, which has resulted in a boost in the raw category in recent years, with no sign of slowing down.
By utilizing the right mix of data and knowledge of pet industry trends, making the best of every square foot can be painless. Stay savvy and contact your sales rep to learn about Pet Food Experts high-profit products to get the most out of your shelf space!
About Holly Everett
Holly has written over 100 pet-related blogs for Pet Food Experts. She has leveraged her marketing knowledge, and love of pets to share the latest in product, industry and Pet Food Experts news, as well as tips to help our retailer partners grow their business. When she's not working, you will find her spending time with her friends and their dogs, cuddled up on her couch with her cats watching her favorite TV shows or reading about the latest news in marketing, pop culture, and the pet industry!