Last September, after what felt like forever apart, retailers, vendors, and PFX team members reconnected at Mohegan Sun in Uncasville, CT, for PFEXPO East. Two jam-packed days where our industry comes together to deepen connections, take advantage of incredible deals, and, most importantly...have fun!
PFEXPO 2021 offered a new venue, record-high attendance numbers, and an unforgettable after-party. In 2022, PFEXPO is back and bigger and better than ever! This year, you can double the fun by choosing your own adventure and attending PFEXPO West at Disneyland Hotel in CA on June 7 & 8 or PFEXPO East at Mohegan Sun in CT on September 15 & 16, or both!
So, what can you expect at this year's PFEXPO events? Let's dive in!
1. It's Bigger and Better Than Ever Before
PFEXPO 2021 boasted a show floor buzzing with activity, nearly 100 booths for attendees to visit, and a 30% increase in attendance over our last pre-pandemic event back in 2019. This year, you can expect all your favorites at these events and so much more. Explore a showroom floor with the best deals of the year from over 100 of the most popular brand partners spanning 15 product categories.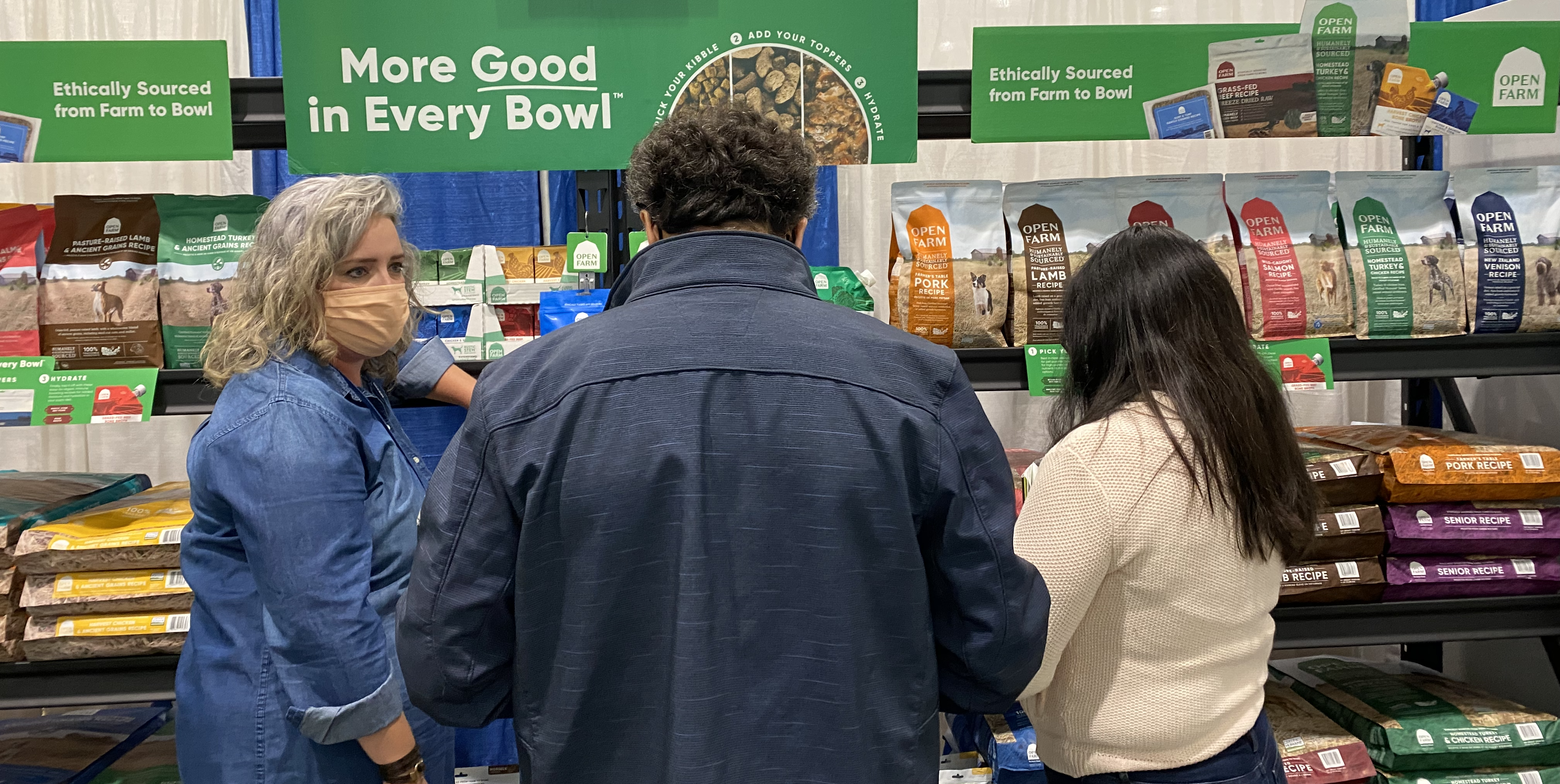 Spend quality time learning about the latest products from the most sought-after brands in the industry.
Whether you come to enjoy the magic of Disneyland or immerse yourself in a world at play at Mohegan Sun, you are guaranteed to return to your business invigorated and inspired!
2. Always An Industry Favorite
We all know that there is no shortage of industry events to attend throughout the year. You have plenty of options, from larger shows like Global Pet Expo and Superzoo to smaller distributor shows like our own. We like the think that PFEXPO offers a unique experience you can't get anywhere else.
Deepen your connections with valuable one-on-one time with your favorite brands, the PFX team, and your retailer peers while shopping and saving on your favorite products. In fact, in 2021, most attendees rated PFEXPO 2021 a 5-star event, and 80% said they would attend future events.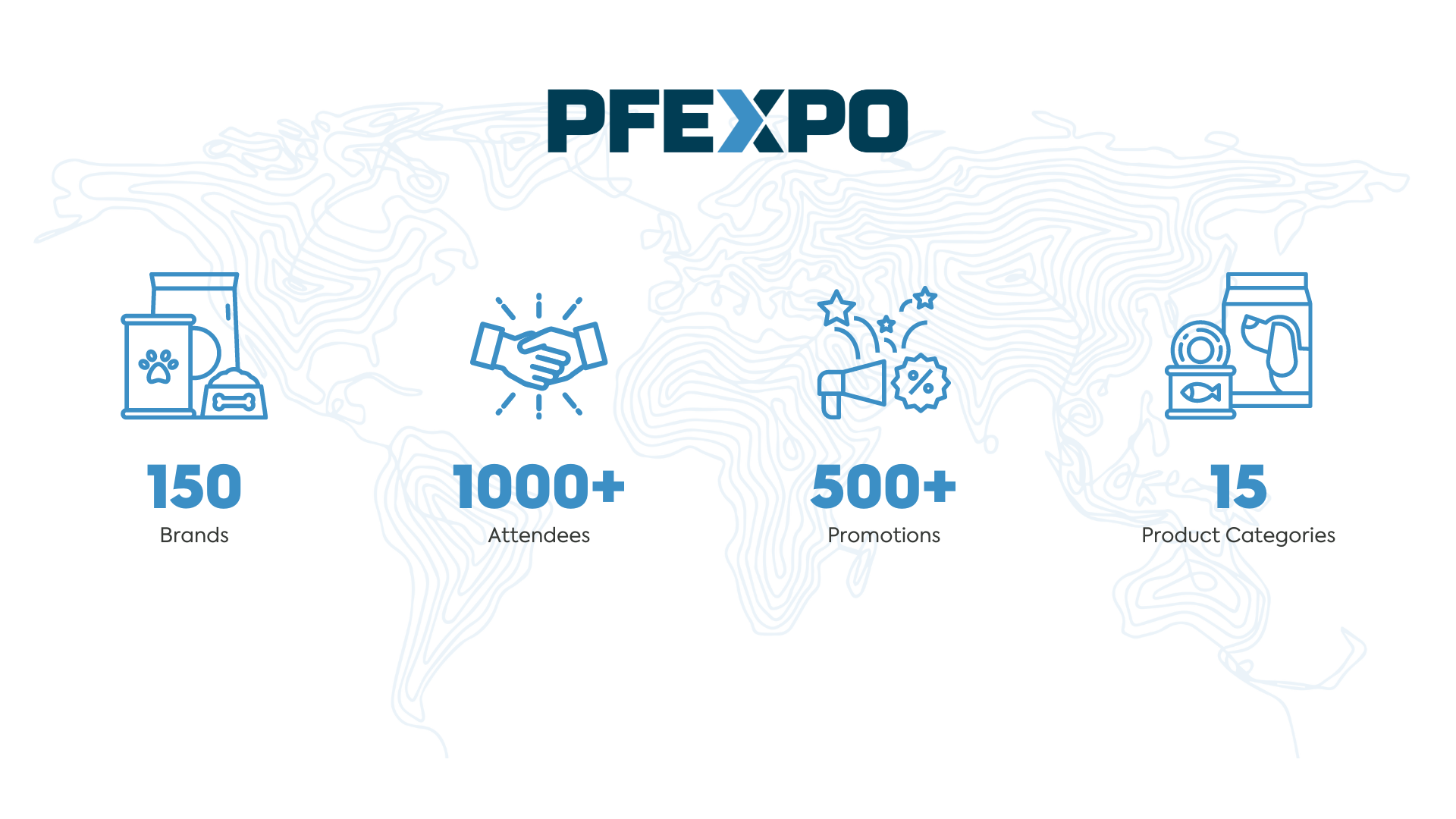 You can look forward to hundreds of deals from over 100 brands at both our PFEXPO events.
PFEXPO provides an intimate atmosphere that allows you to get the most value from your time. Connect with your PFX Customer Experience Rep and learn from Vendor Reps before making purchasing decisions. Hear what others are saying about PFEXPO below.
3. It's Where the Pet Industry Comes to Play!
Mingle on the showroom floor for cocktail hour on PFEXPO day 1, and continue the celebration onto an unforgettable evening event. Recharge and relax with a night of food, drinks, and fun at Splitsville in Downtown Disney or Game On! at Mohegan Sun. Use this fun-filled evening to bond with your team and make memories that will last a lifetime.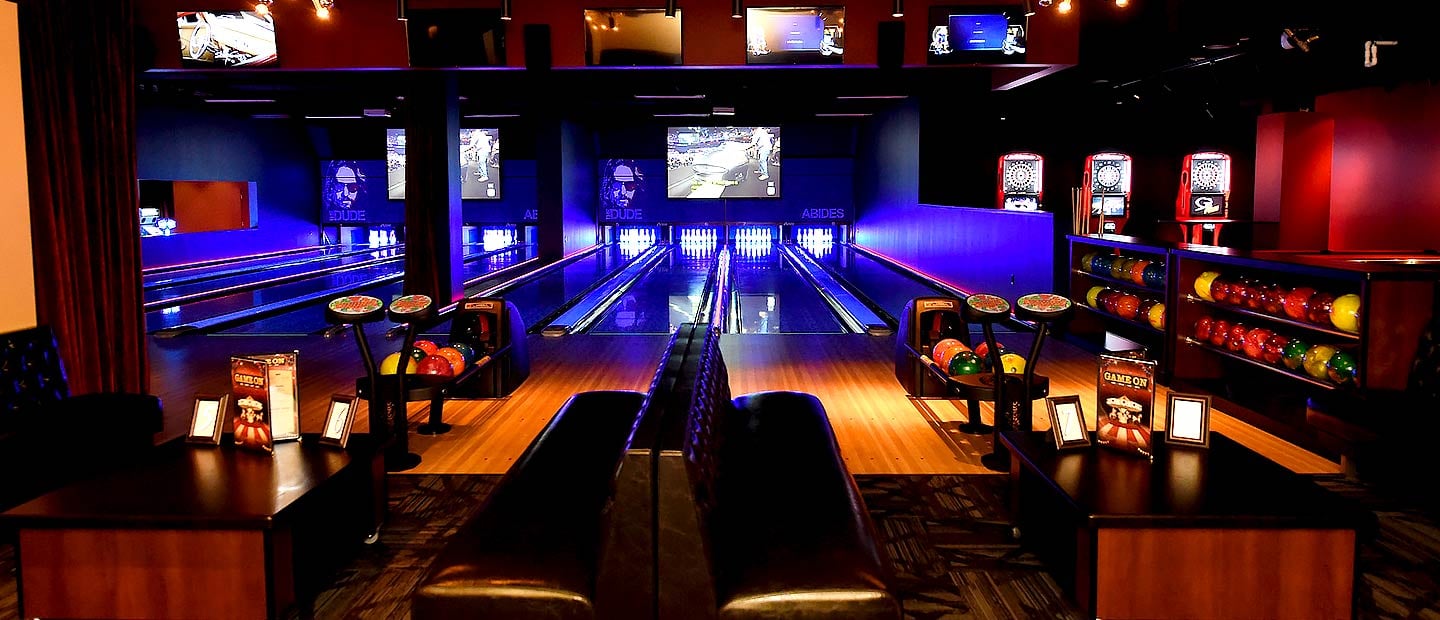 Enjoy a round of bowling with fellow PFEXPO attendees at Splitsville or Game On!
4. Come See What's New!
This year's shows will have what everyone loves and more! We're excited to roll out some new features to make your PFEXPO experience unforgettable. Check out what's new this year below:
Get exclusive updates on PFEXPO deals, raffles, and show schedules delivered directly to your phone by opting into text message alerts.
Hit the show floor quicker than ever before by using our self-check-in stations. Say goodbye to waiting in long registration lines to get your PFEXPO badge!
Enjoy a streamlined, efficient, and easy ordering process utilizing iPad ordering on the PFEXPO show floor.
Get one-on-one time with the people behind our newest brands and products!
So, what are you waiting for? Register for PFEXPO today and see why it's an industry fav! While you wait for the fun to begin, join our exclusive Facebook group, PFX Insider, and be the first to hear the latest updates on all things PFEXPO.