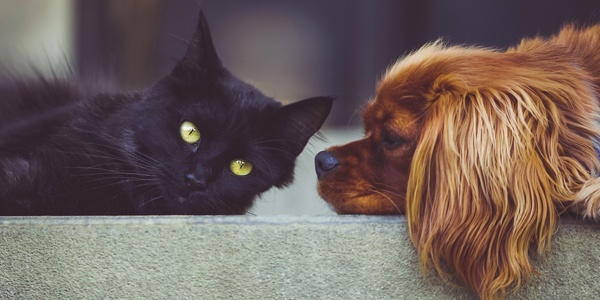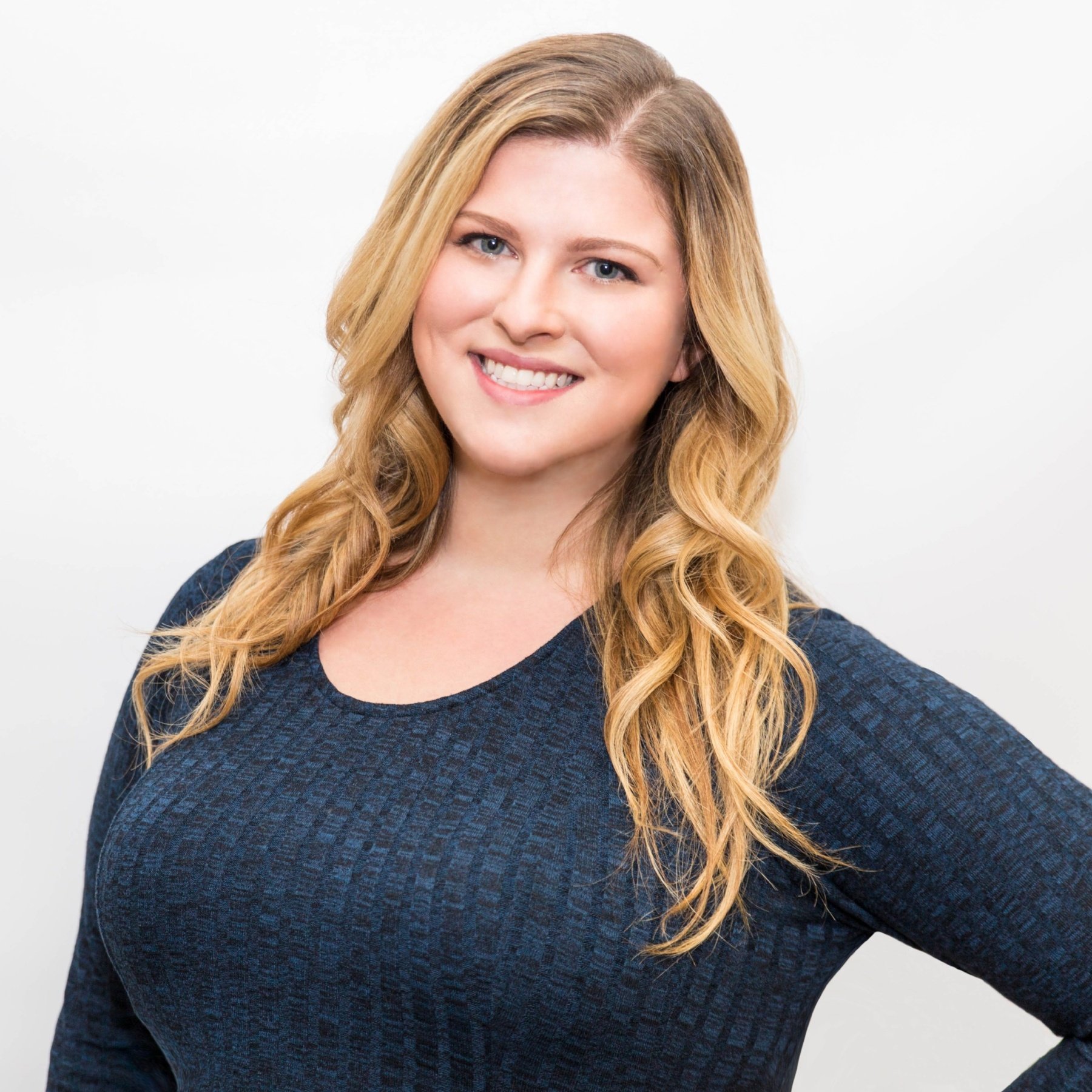 Over Half of Pets in the United States are Overweight
Pet obesity in the U.S. continued to steadily increase in 2016, affecting nearly 59% of cats and 54% of dogs, according to the Association for Pet Obesity Prevention (APOP). During the ninth annual survey, APOP also found pet owners and veterinary professionals disagreed on key pet food issues such as the benefits of corn and grains, value of raw and organic diets, and the best sources of pet nutritional advice.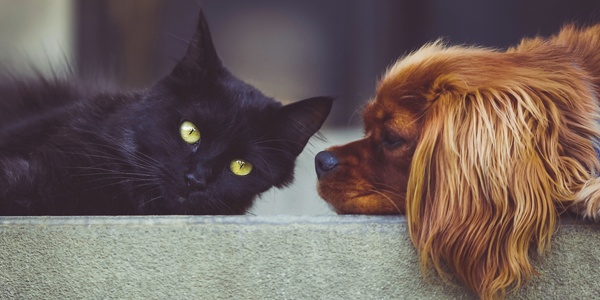 "Obesity continues to be the greatest health threat to dogs and cats." states APOP Founder, veterinarian Dr. Ernie Ward. "Obesity is a disease that kills millions of pets prematurely, creates immeasurable pain and suffering, and costs pet owners tens of millions of dollars in avoidable medical costs."
In the October 2016 clinical survey, 53.9% of dogs and 58.9% of cats were classified as overweight (body condition score (BCS) 4) or obese (BCS 5) by their veterinary healthcare professional. That equals an estimated 41.9 million dogs and 50.5 million cats are too heavy, based on 2016 pet population projections provided by the American Pet Products Association (APPA). In 2015, APOP found 53.8% of dogs and 58.2% were overweight or obese.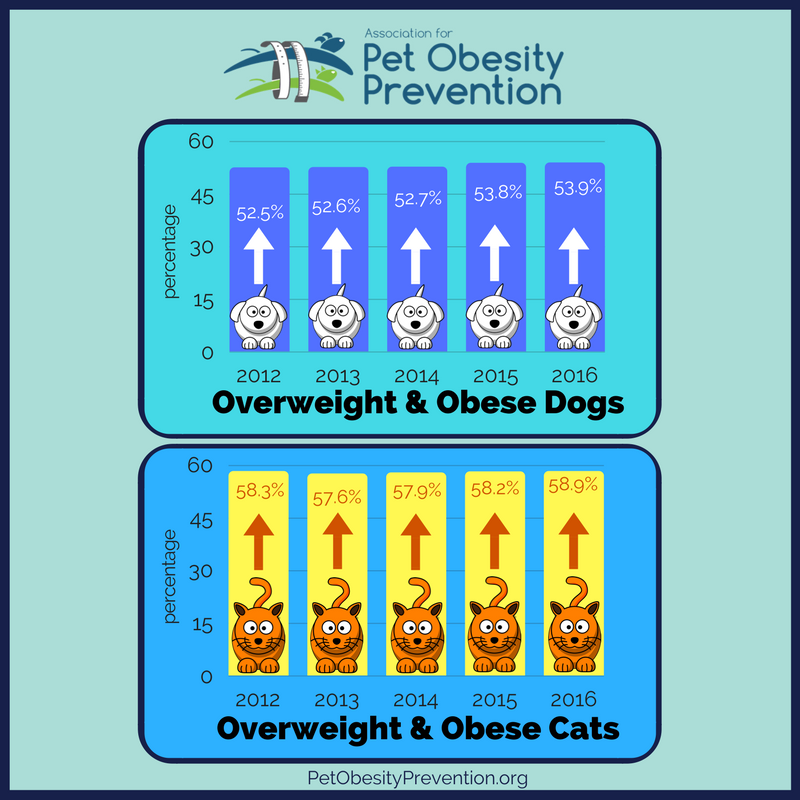 Pet owners and veterinary professionals were questioned about pet obesity, diet and nutrition, and sources of pet food advice. When asked to classify their own pet's weight, 81% of pet owners and 87% of veterinary professionals reported they were a normal and healthy weight. This disconnect reveals the lack of communication to pet parents and vets about pet obesity.
How can owners know whether their dog or cat is overweight or obese?
If you are wondering if your pet is overweight or obese, APOP offers three easy tips to pet parents:
You should be able to easily feel

— and count — your dog's ribs when you lightly run your fingers across the side.

When you look down at your pet from above, you should see an hourglass figure or an indentation near the midsection. If your pet looks like a blimp from above, it's packing on extra pounds.

When you observe your pet from the side as it stands, you should see a slight tuck or upward slope of the tummy. If the abdomen hangs low and drags near the ground (a condition in cats Dr. Ward calls "Swiffer cats"), that indicates the most dangerous and biologically active form of fat, abdominal fat, is present.
What kinds of exercise should pets do?
Walking, swimming, agility, chase, ball retrieving, and remote controlled toys — the opportunities for physical activity with your pet are limitless. The general recommendation is that dogs need at least 30-minutes of physical activity a day and cats should strive for three 5-minute intense play periods. Make your play time enjoyable, entertaining, and interactive for both you and your pet.
APOP offers a variety of resources to learn more about the risks of pet obesity and how to prevent it.
Visit petobesityprevention.org to learn more.
About Holly Everett
Holly has written over 100 pet-related blogs for Pet Food Experts. She has leveraged her marketing knowledge, and love of pets to share the latest in product, industry and Pet Food Experts news, as well as tips to help our retailer partners grow their business. When she's not working, you will find her spending time with her friends and their dogs, cuddled up on her couch with her cats watching her favorite TV shows or reading about the latest news in marketing, pop culture, and the pet industry!