William May joins Pet Food Experts as Vice President of Supply Chain Operations
PAWTUCKET, RI – Pet Food Experts (PFX), a leading distributor of pet food and supplies announced today the hiring of William May as Vice President of Supply Chain Operations. May will lead Pet Food Experts' supply chain, warehousing, transportation and logistics across six distribution centers throughout the U.S. He will report to PFX Chief Operating Officer, James Bettencourt.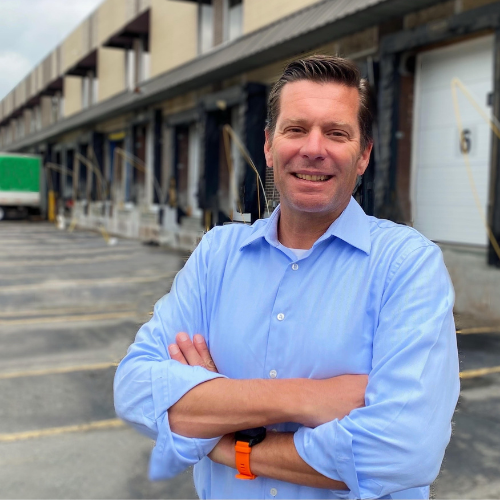 May is a seasoned supply chain leader with extensive experience in both direct-to-consumer and direct-to-store operations. He comes to PFX from American Tire Distributor, where he most recently served as Regional Supply Chain Director overseeing operations across up to 19 distribution centers in the U.S. Prior to American Tire Distributor, May spent 12 years in various progressive leadership roles at W.W. Grainger, a Fortune 500 industrial supply company, where he was responsible for full site and P&L ownership as well as an influence across multiple distribution centers throughout the U.S., Latin America, and Canada. He led large teams solving complex supply chain issues and developed operational excellence rooted in precision, on-time performance, and employee engagement. May also held leadership positions at The Home Depot and the U.S. Coast Guard.
"PFX has built an industry-leading supply chain and logistics network that supports over 6,000 independent pet retailers nationwide," said Baker. "It's a rapid time of growth for us and William's strong track record of leading teams to elevate operational quality and efficiency make him a valuable addition to the PFX family as we continue to deliver the superior customer experience we're known for."
"PFX has set a high standard for operational excellence, and I'm eager to help tackle the current widespread supply chain challenges," says May. "I'm even more excited to be a part of the team responsible for building an operation for the future that continues to strengthen relationships with our brand and retail partners and drive long-term company growth."
May joined the company on June 7, 2021 and will be based out of Pet Food Experts' national headquarters in Pawtucket, Rhode Island.
About Pet Food Experts
Pet Food Experts (PFX) has been putting people first for over 80 years and has grown to be a leading distributor of pet food and supplies servicing 6,000+ independent pet retailers in 38 states across the U.S. PFX is an award-winning, relationship-driven, service innovator offering best-in-class customer experience, and delivering long-term success for its partners and industry at large. Learn more at www.petfoodexperts.com, Facebook, Instagram, Twitter, LinkedIn, or company blog.