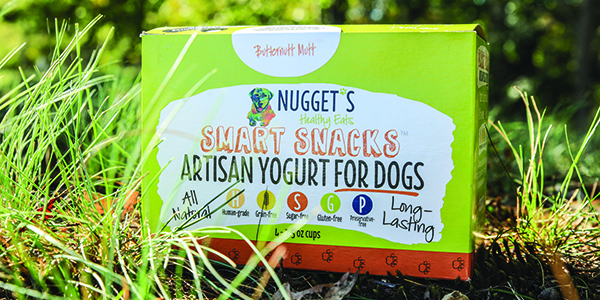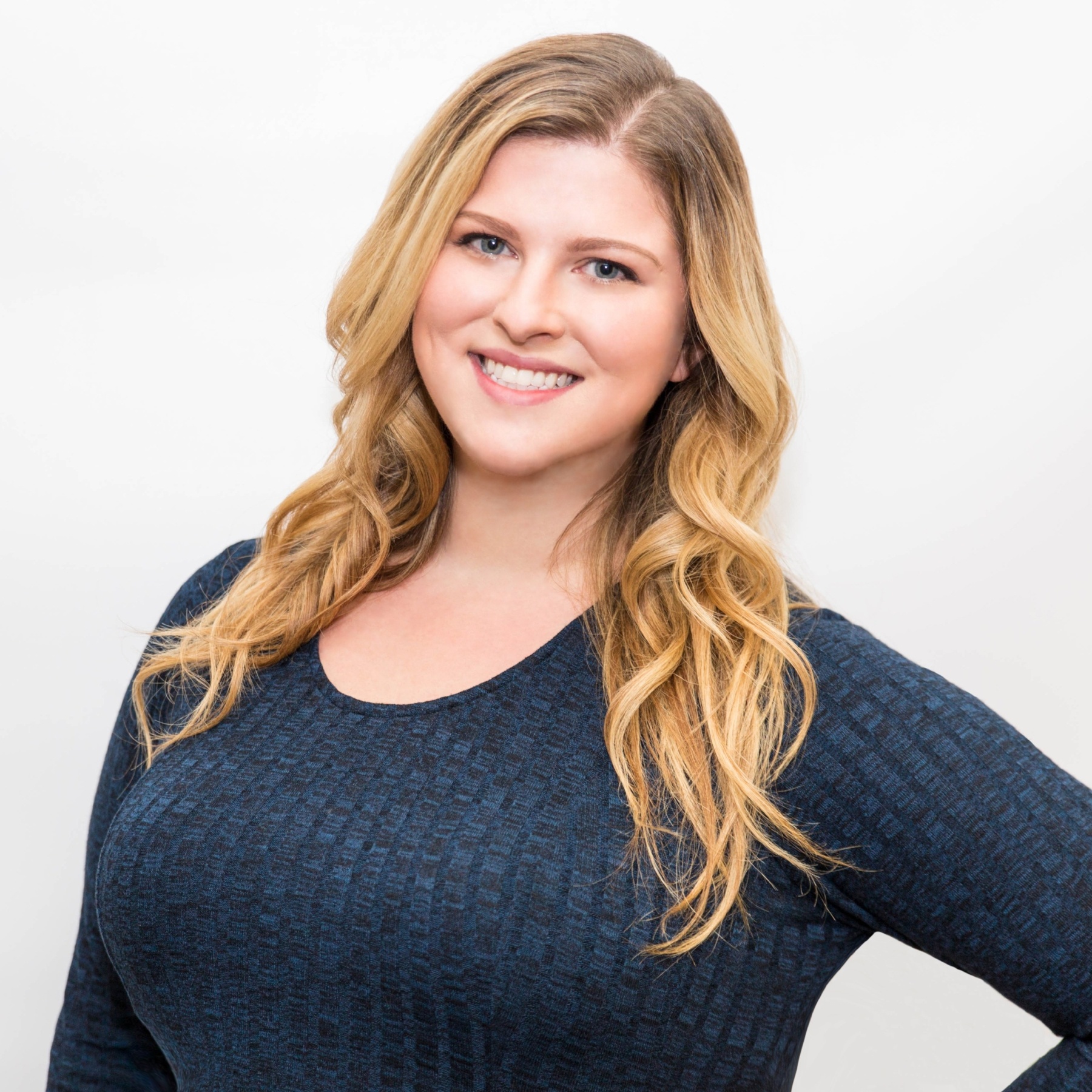 Vendor Highlight: Nugget's Healthy Eats
Dayna Guzik's passion for pet health started with her own pup, Nugget. After her golden retriever/lab mix beat liver cancer at the age of 11, she began adjusting his diet to be kidney friendly, including foods that were high in quality protein, potassium, Omega fatty acids and low in phosphorus and sodium. To further help his aging body and mind, she began making her own bone broth and yogurt snacks for Nugget, rich in antioxidants and nutrients that provided a daily boost to his immune system. Serving them to Nugget frozen released "feel good" endorphins that helped sooth him into his later years.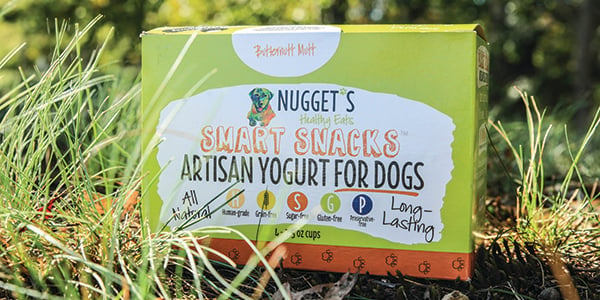 Dayna and her business partner Kris now carry on Nugget's legacy with Nugget's Healthy Eats, a line of nutritious and delicious frozen yogurt and bone broth snacks.
Artisan Yogurts
Made-from-scratch, low fat Smart Snacks Artisan Yogurt made from milk delivered by happy cows who are hormone/antibiotic-free, grass fed, and enjoy free pasture access. Nugget's adds 5 strains of live cultures with billions of probiotics for healthy bellies & immune system support.
Availabe in three flavors: Chillin Cherry, Wild Blueberry, and Butternut Mutt.
Probiotics provide live cultures for healthy digestion and immune support.

Tart cherries and wild blueberries are "superfruits" bursting with antioxidants and phytonutrients.

Butternut squash is a great source of vitamin C for immune support.
Bone Brews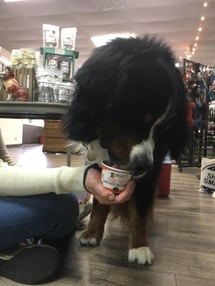 Nugget's slow-braised broths–or "Bone Brews"–are packed with essential amino acids such as glycine, proline and glutamine that boost health in numerous ways. Rich in gelatin, collagen, cartilage and marrow, real bone broth is known to enhance joint, coat/skin, digestion and immune system health. Their premium marrow and knuckle bones are from animals humanely raised on open pastures, grass-fed and antibiotic/hormone-free.
Available in three handcrafted recipes: Turkey, Turkey Veggie, and Beef Veggie that dogs are sure to love, including Raja from Natural Pet Pantry in Kirkland, WA! (pictured right)
Real gelatin-rich bone broth is dense in vitamins, minerals, proteins, amino acids, and nutrients.

Bone broth enhances skin and coat, joint, and digestion health, providing anti-inflammatory nutrients.

Ginger is known to promote healthy digestion and is loaded with antioxidants.
All Nugget's snacks are sourced and processed in the United States with the freshest, whole ingredients. Contact your sales representative if you are interested in carrying Nugget's Healthy Eats in your store!
About Holly Everett
Holly has written over 100 pet-related blogs for Pet Food Experts. She has leveraged her marketing knowledge, and love of pets to share the latest in product, industry and Pet Food Experts news, as well as tips to help our retailer partners grow their business. When she's not working, you will find her spending time with her friends and their dogs, cuddled up on her couch with her cats watching her favorite TV shows or reading about the latest news in marketing, pop culture, and the pet industry!