Over time we've seen the pet industry transform and grow into what it is today. It is crucial to have leaders we can count on through all this change, especially when our world is thrown into chaos by a global pandemic. This year, Pet Age Magazine has launched the Power 50 List to recognize and highlight our industry's incredible leaders and influencers.
In selecting the individuals who appear in the 2021 Power 50 list, Pet Age examined the state of the pet sector with input from industry experts, professionals and analysts. Amongst those listed were our very own CEO & President Michael Baker. Read below to hear a snippet of what Pet Age had to say about Michael Baker.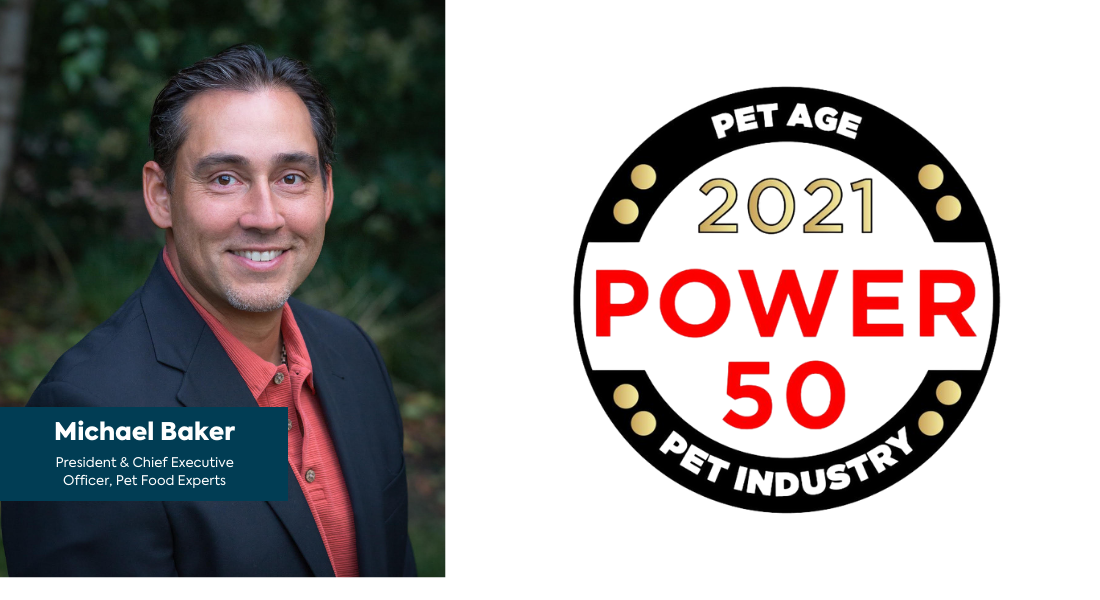 When Michael Baker took the helm as president and chief executive officer at Pet Food Experts 20 years ago, he vowed to care about more than just the bottom line. Now, after five successful acquisitions, a vastly expanded distribution network, and a freshly appointed senior leadership team, this fourth generation powerhouse has emerged as a masterful distributor strongly delivering on its aggressive growth plan.
You can read more about Michael and the other honorees in the full Pet Age article on their website. Pet Food Experts congratulates the 2021 Power 50 honorees on their success and is honored to celebrate their efforts that have benefited the pet industry, pet parents and companion animals that we serve. Click here to view the full Power 50 List!