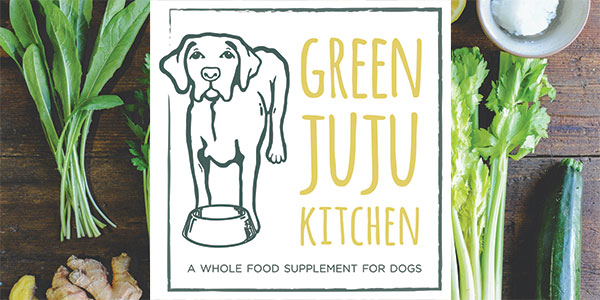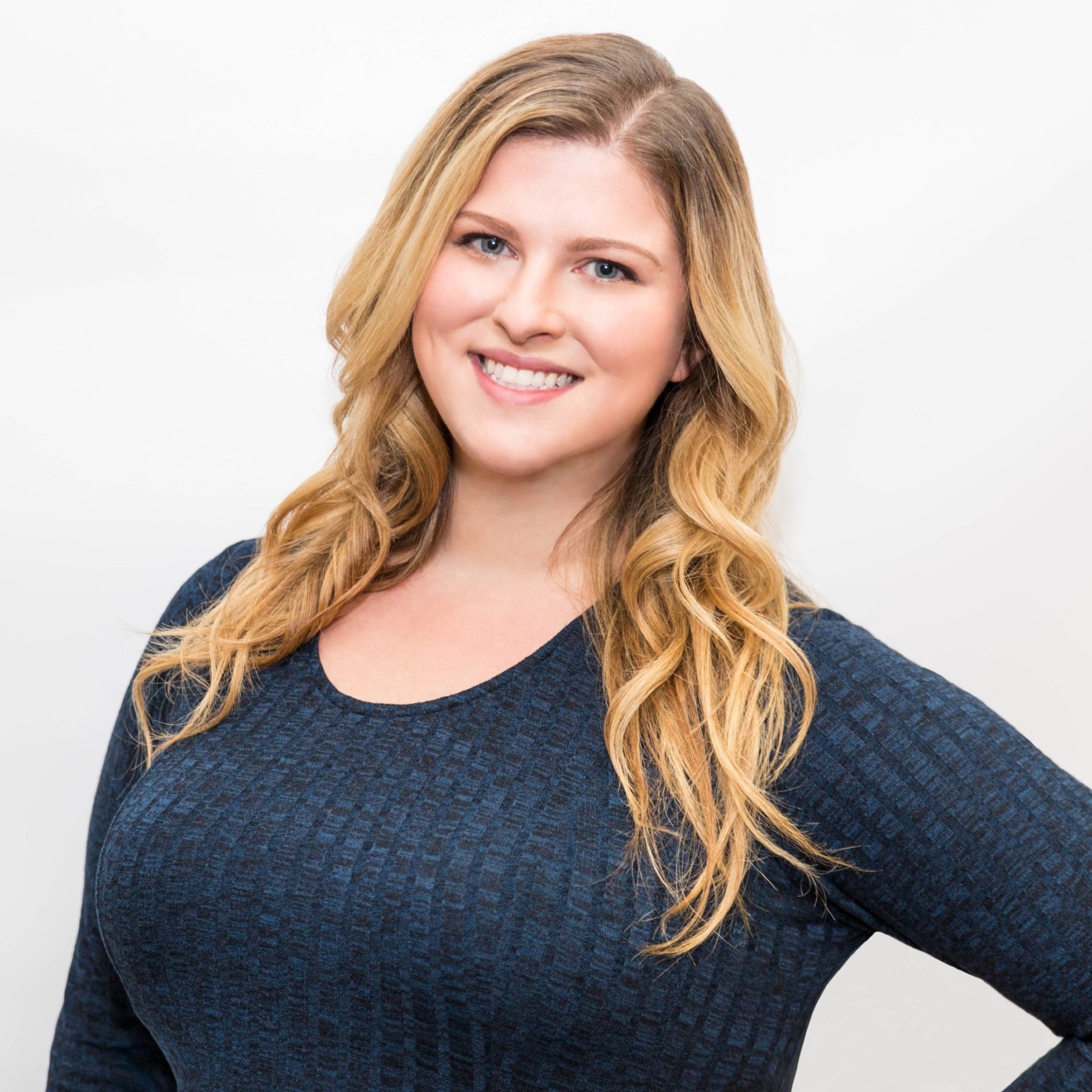 New to the Pacific Northwest: Green JuJu
When Bailey was diagnosed with cancer in October 2013, her owner, Kelley, turned to her diet to look for answers. An attempt to help Bailey fight the cancer and become strong enough for an eventual amputation, Green Juju was born. Working with a canine nutrition specialist, ingredients were chosen to target Bailey's immune system, provide anti-inflammatory and antioxidant benefits, as well as detoxify her body. Over the course of a year, Bailey's cancer showed no sign of spreading, her allergies and recurring infections were a thing of the past, and she was healthy enough for surgery. Now, two and a half years later she is a happy and healthy tripod living cancer free!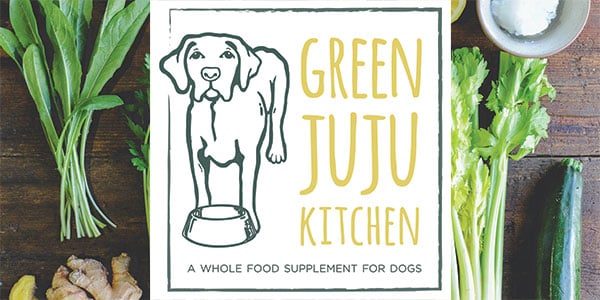 Green Juju is a whole food supplement fed to dogs in addition to their kibble, raw, or home cooked meal. Carefully crafted and made by hand in the Pacific Northwest, it contains certified organic, locally grown ingredients that provide essential nutrients to support canine immune systems and specific processes. Green Juju headquarters are nestled in the Seattle neighborhood of Ballard, where the team works hard daily to help dog owners contribute to the optimal health of their pups.
Green JuJu is recommended for:
Owners who are interested in raw feeding


but not ready to make the switch

Dogs suffering from joint, skin, digestion or
immune issues

Puppies developing immune systems

Dogs recovering from or preparing for surgery

Dogs who like to eat grass
Each ingredient in Green Juju is purposefully chosen to support canine health; from the anti- inflammatory agents that turmeric and ginger provide, to the antioxidant filled nutrient dense leafy greens, and digestive and joint supporting bison bone broth and coconut oil. The vegetables are blended to a fine consistency, breaking plant walls for optimal absorption, and then frozen to keep nutrients and enzymes intact.
Kelley is so happy to be sharing the benefits of Green JuJu with dogs across the country. To learn more about Green JuJu, contact your Pet Food Experts sales rep or visit greenjujukitchen.com.
About Holly Everett
Holly has written over 100 pet-related blogs for Pet Food Experts. She has leveraged her marketing knowledge, and love of pets to share the latest in product, industry and Pet Food Experts news, as well as tips to help our retailer partners grow their business. When she's not working, you will find her spending time with her friends and their dogs, cuddled up on her couch with her cats watching her favorite TV shows or reading about the latest news in marketing, pop culture, and the pet industry!