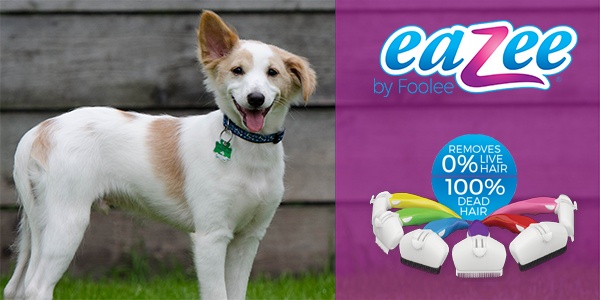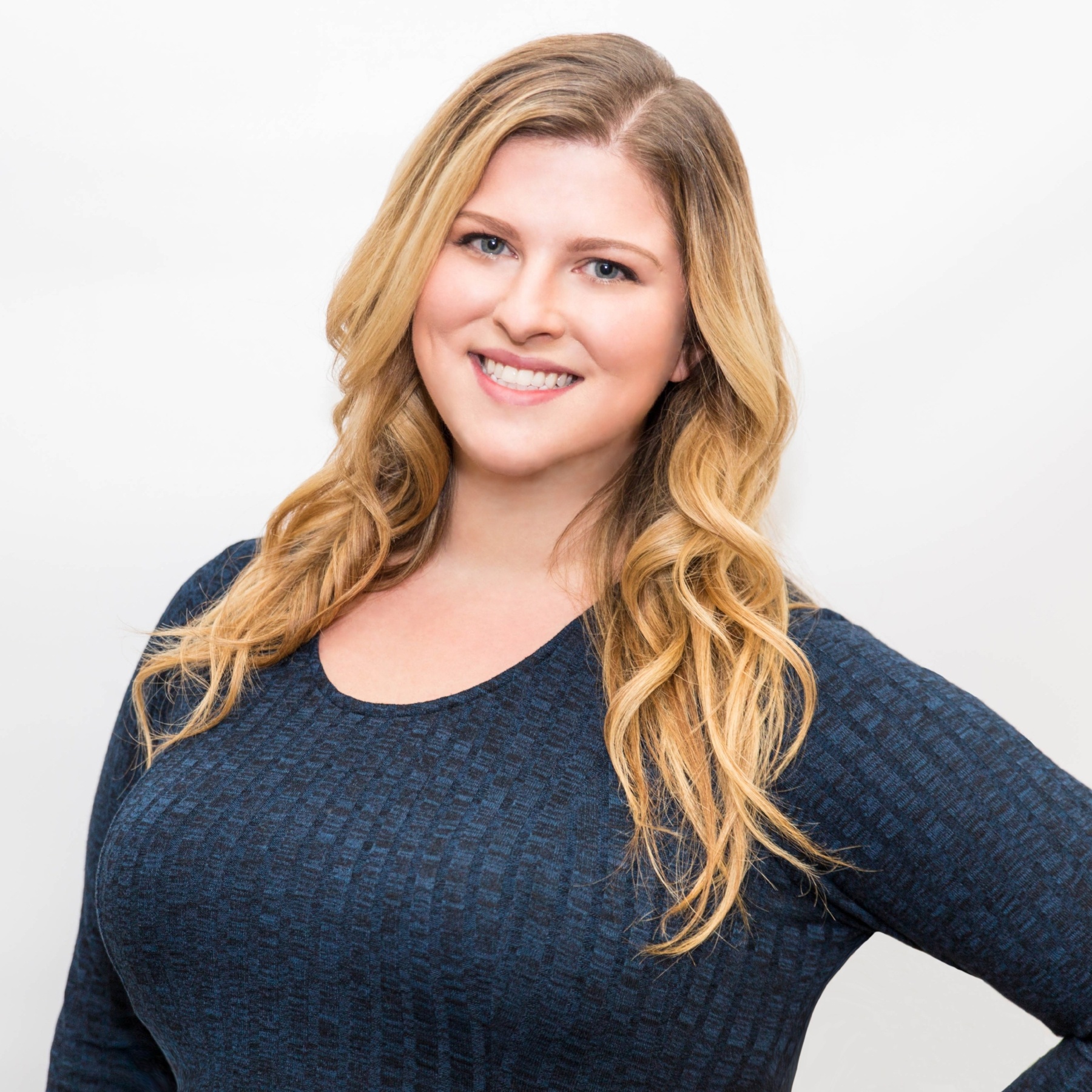 The Better De-Shedder: Eazee
The Eazee de-shedding tool and Click & Brush grooming system are brought to you by Swees America, the U.S. division of a pet-focused product development firm based in France. The Eazee is the brainchild of Eddy Cathaud, an entrepreneur who originally launched a chain of pet stores that can now be found in over 20 locations throughout France.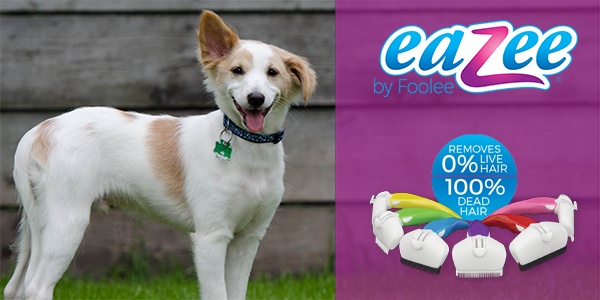 After several customers shared their concerns about using a metal-edged tool to de-shed their pets, Eddy decided to do something about it.
Why do they call it the Better De-Shedder?
Safer: Unlike ordinary metal de-shedding tools, the Eazee features a composite plastic comb with smooth, rounded teeth. There are no sharp edges that can scratch pet parents or their furry friends.
Gentler: Thanks to Eazee's unique design, there's no risk of pulling live hair—pets will enjoy being groomed every day.
Easier to use: Eazee's precisely balanced head and nonslip handle make de-shedding pets a breeze. To dispose of the loose hair collected, just pull the button back to eject. Because the tool is constructed from materials with anti-static properties, the hair will slide off.
More effective: The tool comes with two reversible combs. The white comb is designed for daily de-shedding of thin or thick coats. The black comb is intended for more intense thick or thin coat de-shedding.
More stylish: The de-shedder is available in six colors that pet parents will love.
Contact your Pet Food Experts sales rep to learn more about this safe, easy to use de-shedding tool!
About Holly Everett
Holly joined the Pet Food Experts team in 2014, starting in a sales support role before joining the Marketing team as Communications Coordinator in 2015. She leverages her marketing knowledge, deep understanding of our customers' needs, and love of pets to provide latest in product, industry and Pet Food Experts news, as well as helpful tips to help our retailer partners grow their business. When she's not working, you will find her spending time with her friends and their dogs, cuddled up on her couch with her cats watching her favorite TV shows or reading about the latest news in marketing, pop culture, and the pet industry!