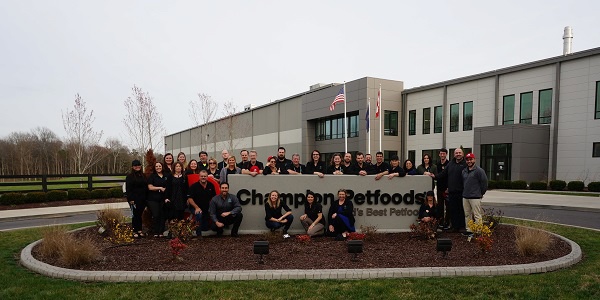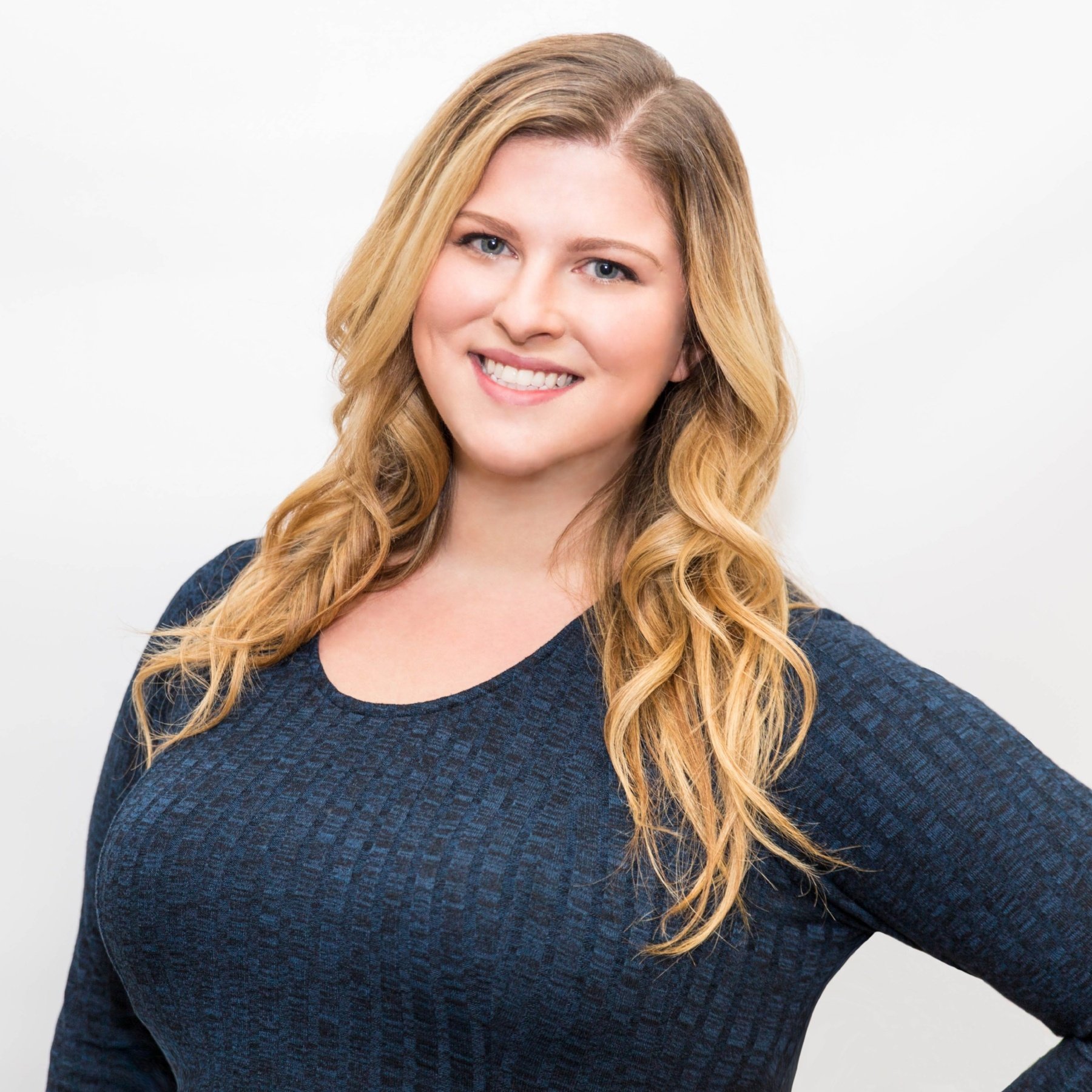 Pet Food Experts Visits Champion Petfoods
On March 9th, 30 members of the Pet Food Experts team had the incredible opportunity travel to Auburn, Kentucky to visit Champion Petfoods! DogStar Kitchens is Champion Petfoods' first facility in the United States and home to production of all of the USA-made ACANA and ORIJEN dog and cat food formulas.
The team took a tour of DogStar Kitchens and participated in a special training to brush up on their BAFRINO knowledge. They also enjoyed a "Dine Like Your Dog" lunch, which included beef stew and pumpkin pie!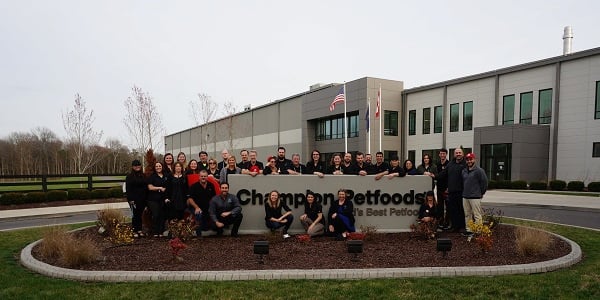 The Pet Food Experts team in front of DogStar Kitchens in Auburn, Kentucky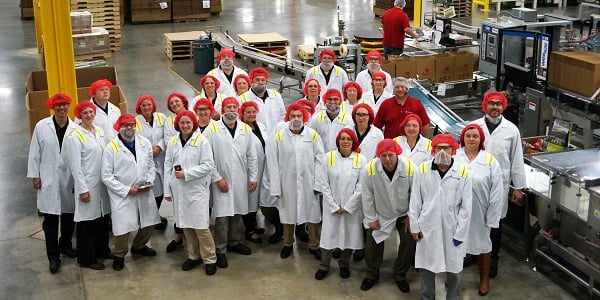 The team in their white coats and goggles, ready to take a tour of the Kitchens!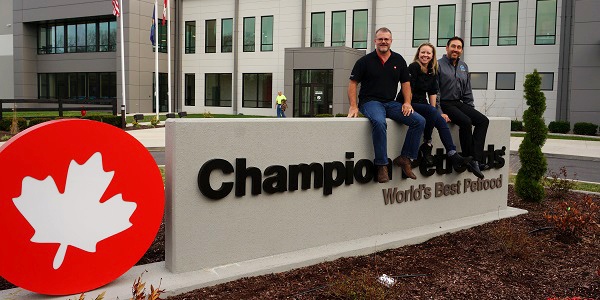 Wade Allen, National Sales Manager and Michelle Granger, Director of Marketing at Champion Petfoods, and Michael Baker
DogStar Kitchens was recently awarded the 2017 Global Market Program Award from the Global Food Safety Initiative (GSFI)! DogStar Kitchens recently achieved the Safe Quality Food certification, which qualified them for this award. The GFSI Global Market Program Award is one of the highest food safety achievements in the world for both the human and animal food industries. Congratulations Champion and thank you for your commitment to food safety!
About Holly Everett
Holly has written over 100 pet-related blogs for Pet Food Experts. She has leveraged her marketing knowledge, and love of pets to share the latest in product, industry and Pet Food Experts news, as well as tips to help our retailer partners grow their business. When she's not working, you will find her spending time with her friends and their dogs, cuddled up on her couch with her cats watching her favorite TV shows or reading about the latest news in marketing, pop culture, and the pet industry!