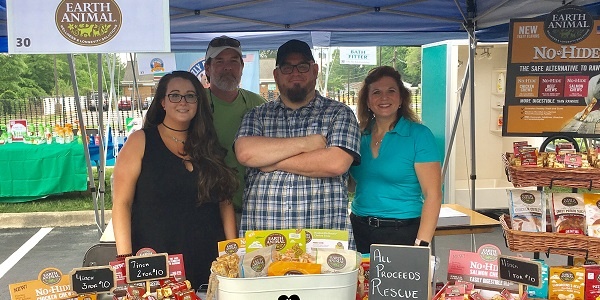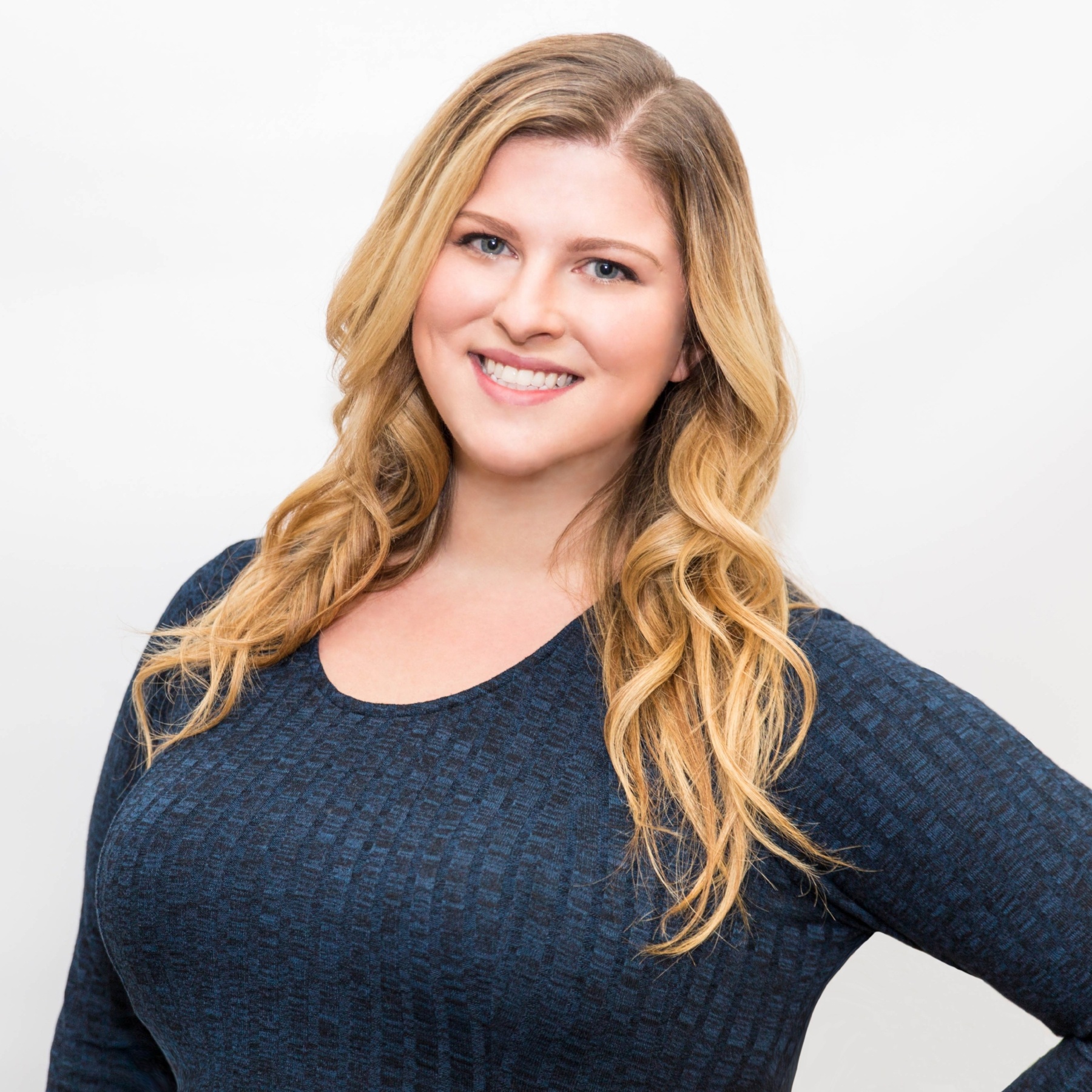 Pet Food Experts Attends Care-A-Lot Pet Lovers Extravaganza
From April 28-30th, members of the Pet Food Experts Mid-Atlantic team attended the 10th Annual Care-A-Lot Pet Lovers Extravaganza in Virginia Beach, VA! Since 2007, the Care-A-Lot Pet Lovers Extravaganza holds fun activities for pet parents including Dock Dogs and K9s in Flight to collect donations as well as products to be given to local rescue groups and their partners at local SPCAs. From the launch of this event, Care-A-Lot has raised over $30,000 in donations for pets in need!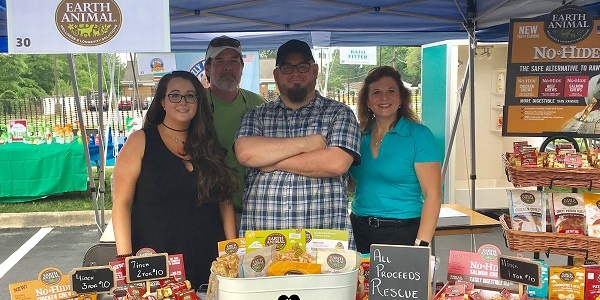 The Pet Food Experts team, including Jen Hamilton, Rusty Hawes, Derek Bergstrom, and Kendra Green (pictured left to right above) ran a booth featuring Earth Animal No-Hides and educated attendees about the benefits of the safe, healthy alternative to rawhide. They also assisted our friends at Fromm, Weruva, and Zymox when their booths became busy with pet lovers. All proceeds from the No-Hides sold at the Pet Food Experts booth went to two no-kill shelters that the Care-A-Lot team works closely with.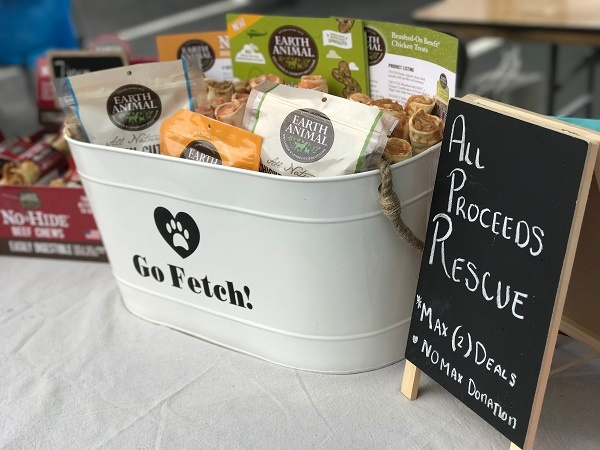 At the close of the day on Sunday, Jen, Rusty, Derek, and Kendra presented Bobby Clarke, Care-A-Lot President, and Cheri Zuccolo, Care-A-Lot Special Events Cordinator (pictured below) with $1262. This money will be divided equally between Peninsula SPCA and Norfolk SPCA.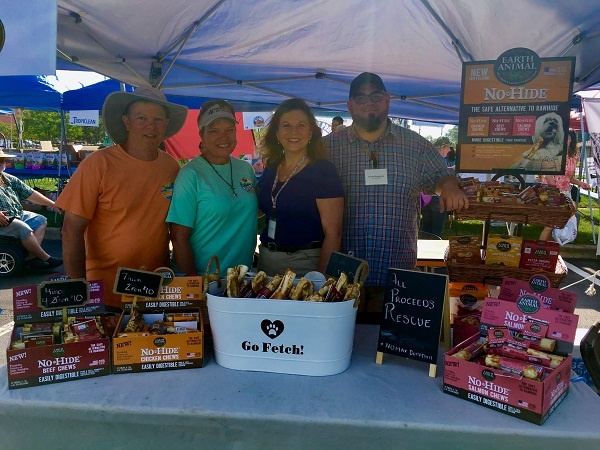 We are so proud of our Mid-Atlantic team for participating in this wonderful event and supporting organizations that care about pets as much as we do!
About Holly Everett
Holly joined the Pet Food Experts team in 2014, starting in a sales support role before joining the Marketing team as Communications Coordinator in 2015. She leverages her marketing knowledge, deep understanding of our customers' needs, and love of pets to provide latest in product, industry and Pet Food Experts news, as well as helpful tips to help our retailer partners grow their business. When she's not working, you will find her spending time with her friends and their dogs, cuddled up on her couch with her cats watching her favorite TV shows or reading about the latest news in marketing, pop culture, and the pet industry!