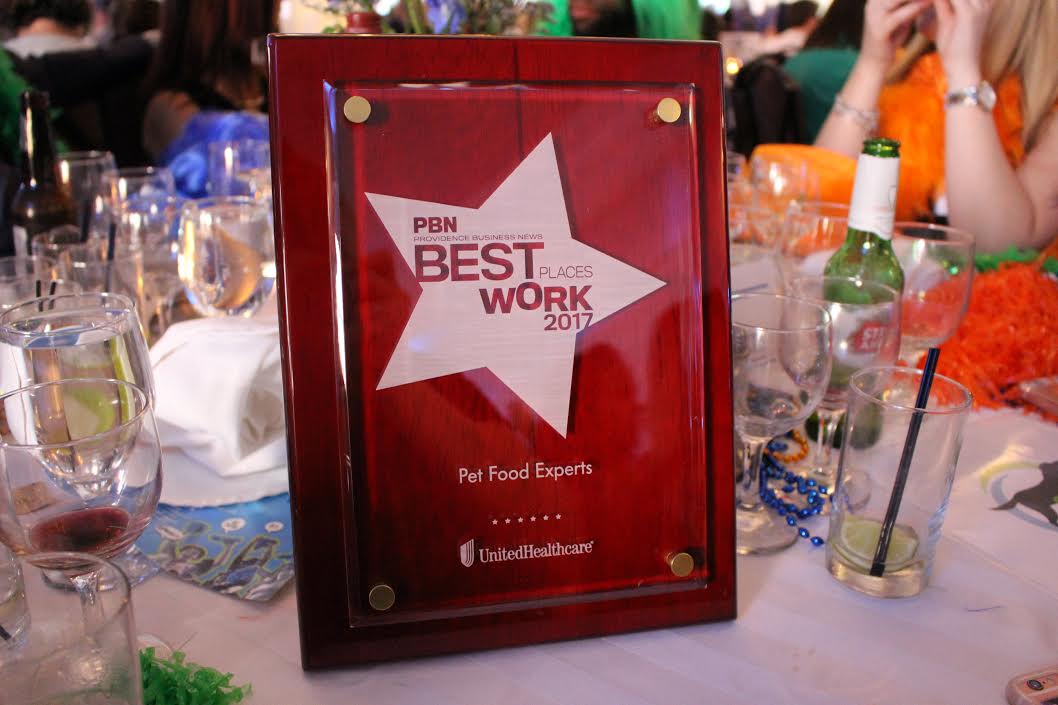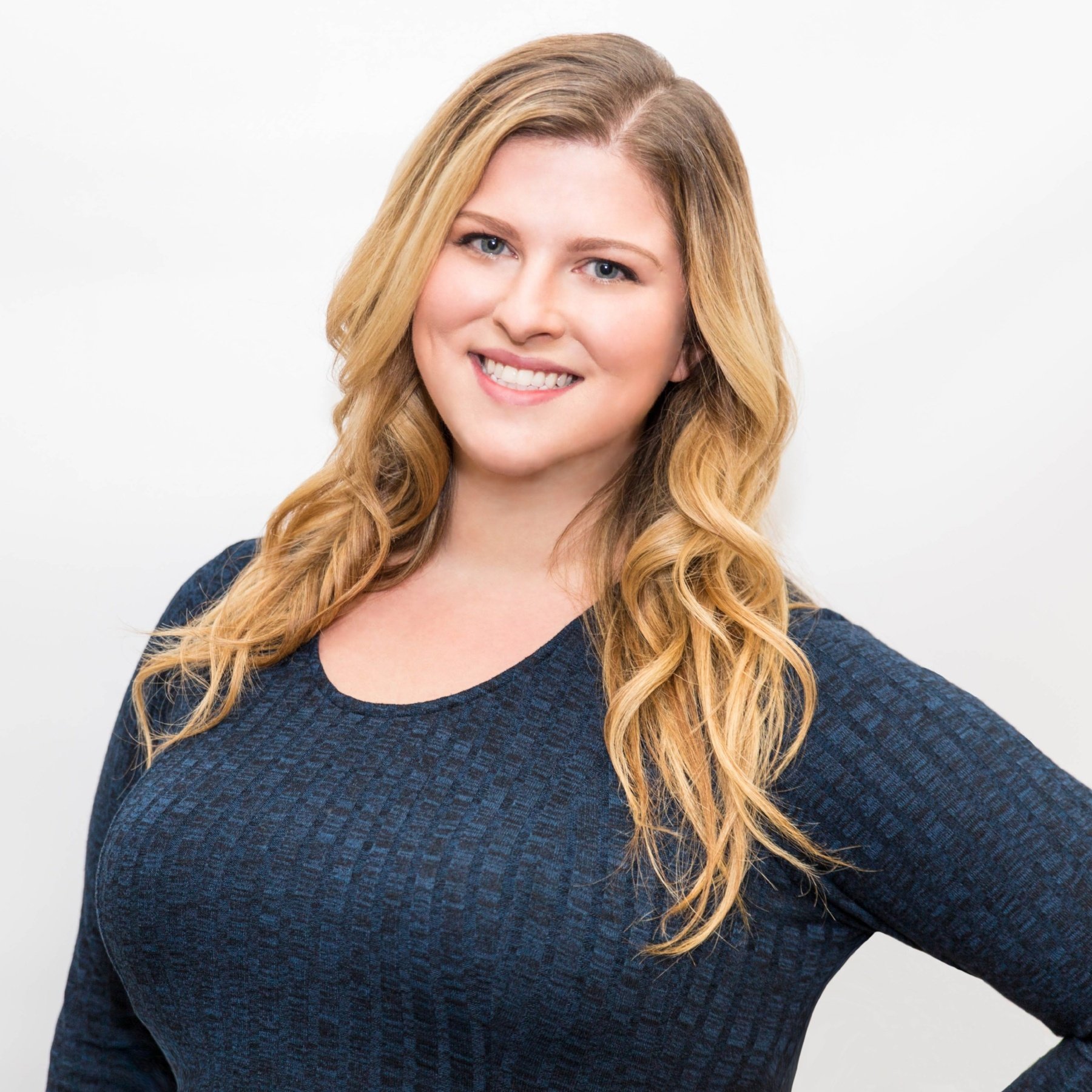 Pet Food Experts Named One of the Best Places to Work in Rhode Island
For the past 11 years, Providence Business News has honored business across the Ocean State by naming them among the Best Places to Work in Rhode Island. This year, we are happy to announce that Pet Food Experts has won for the 5th time, placing 9th in the Large Company Category (150-499 employees)!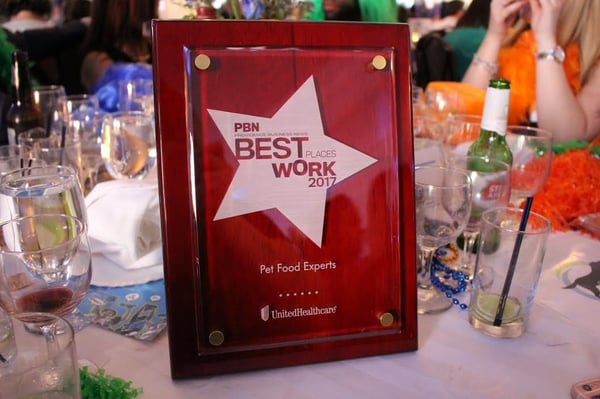 On Wednesday, June 21st, members of the Pet Food Experts team joined our neighboring businesses and organizations in Rhode Island to celebrate those honored as one of the Best Places to Work in Rhode Island by Providence Business News. The Best Places to Work competition recognizes companies in the region of all sizes for having progressive human resources policies as well as engaged and satisfied employees. Each year, we issue the Best Places to Work survey to rate satisfaction in the workplace and many of the changes that have been made at Pet Food Experts have been a direct reflection of the feedback from the surveys.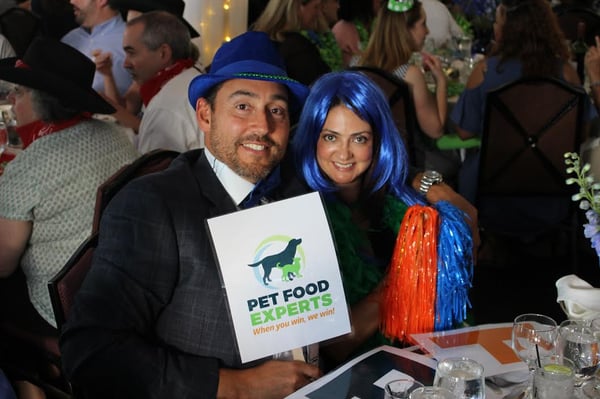 Michael Baker (President and CEO of Pet Food Experts) and his wife, Tracey Baker
Michael Baker accepted the award at the celebration in Warwick, Rhode Island and is thrilled to be continually recognized in such high esteem by the most important part of the Pet Food Experts family: the employees. By creating a supportive culture that embraces teamwork and individuality, Pet Food Experts isn't just a team — we are a family of pet lovers passionate about supporting the independent pet retailer.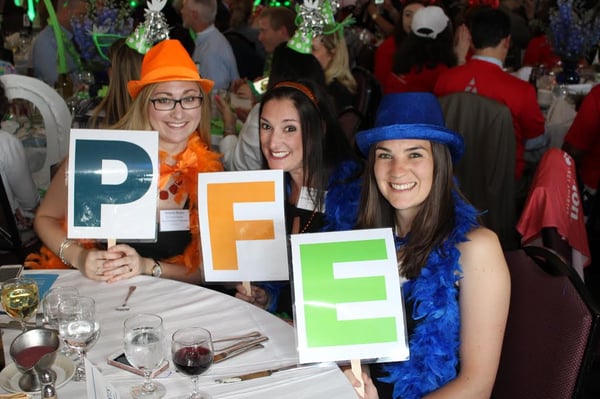 L-R: Stefanie Hanley and Maria DeLellis (Human Resources Generalists) and Morgan Neiley (Human Resources Assistant)

As a 4th generation family business born and bred in Rhode Island, we are proud to still be operating our home office here in the Ocean State. We might be the smallest state in the country, but the Pet Food Experts team has the biggest hearts and we are always spreading the love to our family members from coast to coast.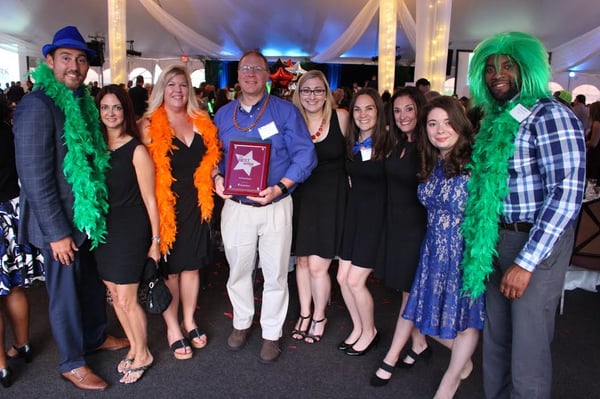 L-R: Michael Baker, Tracey Baker, Bethany Gannites (Customer Care Supervisor), Mike Caristi (Credit and Collections Manager), Stefanie Hanley, Morgan Neiley, Maria DeLellis, Merri Rego (Office Manager), and Edwin Piverger (Talent Acquisition Coordinator)
About Holly Everett
Holly has written over 100 pet-related blogs for Pet Food Experts. She has leveraged her marketing knowledge, and love of pets to share the latest in product, industry and Pet Food Experts news, as well as tips to help our retailer partners grow their business. When she's not working, you will find her spending time with her friends and their dogs, cuddled up on her couch with her cats watching her favorite TV shows or reading about the latest news in marketing, pop culture, and the pet industry!