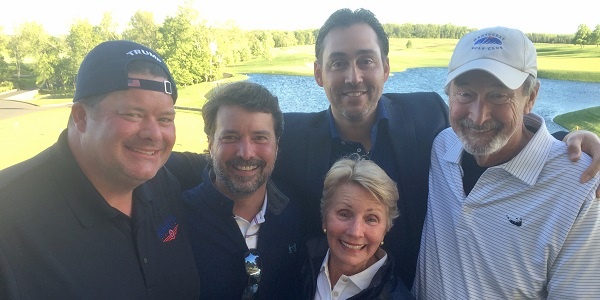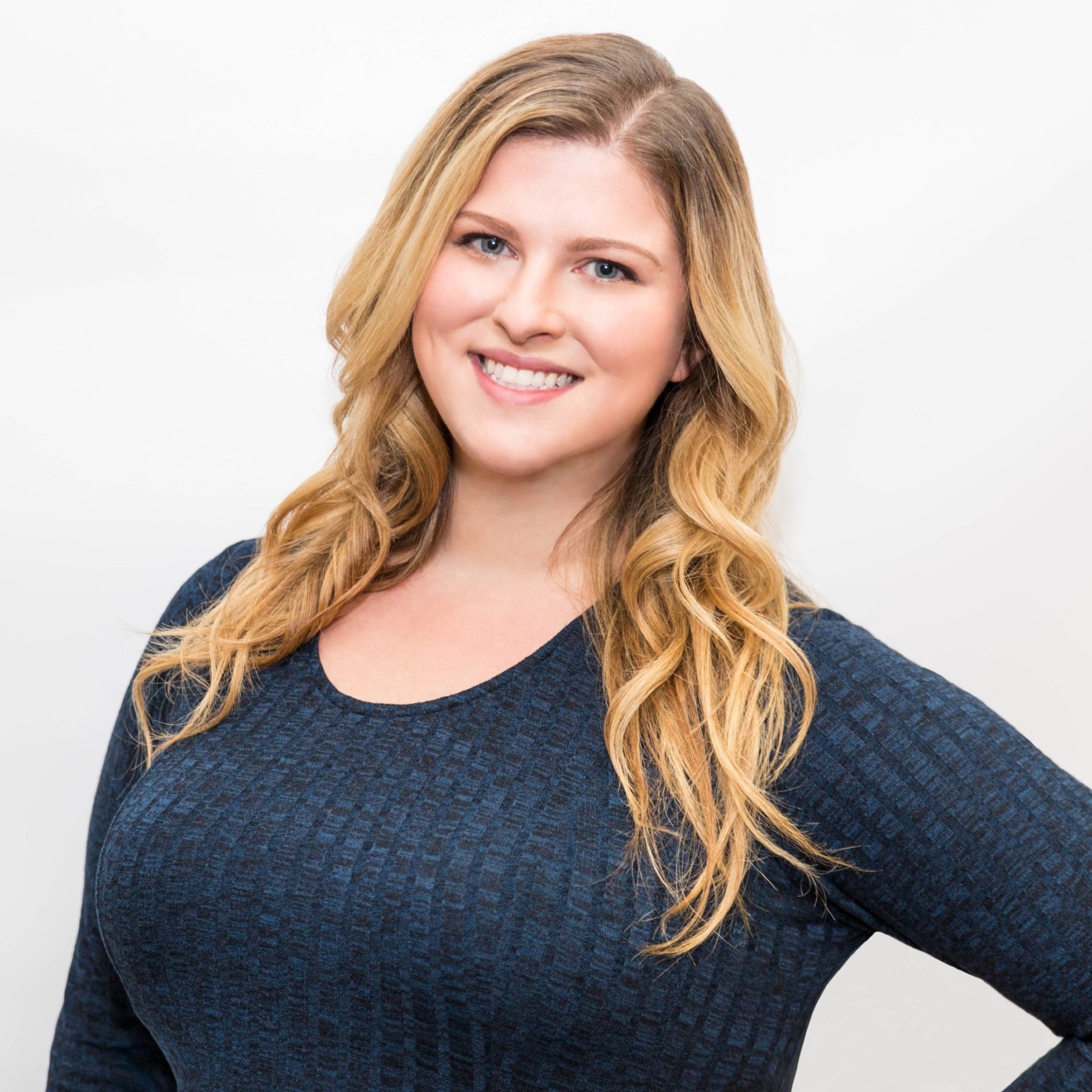 Pet Food Experts attends Blue Buffalo Foundation Golf Tournament
On May 15th, Michael Baker, CEO of Pet Food Experts, and Jim Alden, Executive Vice President of Business Development, joined the Blue Buffalo team for the 2nd Annual Blue Buffalo Foundation Golf Tournament in Bedminster, New Jersey.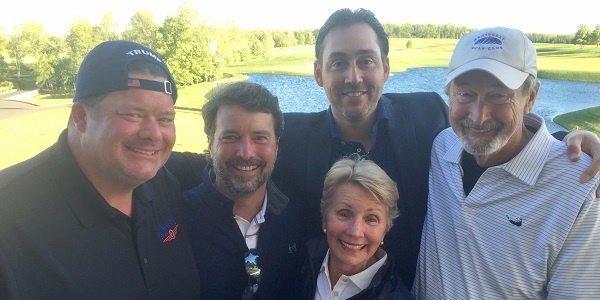 (Michael Baker with the Bishop family, left to right: Chris Bishop, Billy Bishop, Cathy Bishop, and Bill Bishop)
In 2003, Blue Buffalo was founded when the Bishop family set out to make a healthy dog food for their dog Blue, a large-breed Airedale, during his battle with cancer. After consulting with expert animal nutritionists, Blue Buffalo was born.
The Blue Buffalo Foundation and the Pet Cancer Awareness program was founded shortly after the pet food company was established. These programs provide a source of funds for universities and clinics that have programs dedicated to gaining a greater understanding of the causes, treatments and prevention of dog cancer and cat cancer. In 2005, the foundation gave its first grant to the Animal Cancer Foundation where it's used by the Veterinary Cooperative Oncology Group to share research results between universities, clinics and veterinary oncologists.
Over the years, the Blue Buffalo Foundation has funded various studies at universities and clinics throughout the country. The Foundation supports all areas of cancer research, including the use of superior nutrition and all natural dog food in a preventative context, as this is where we as pet parents can make the greatest contribution to the dogs and cats we love.
The Blue Buffalo team brought members of the pet industry together at the Blue Buffalo Foundation Golf Tournament to raise funds so that universities and clinics can do the research required to find a cure for the number one disease-related killer of our beloved pets. Mike and Jim were honored to join the Blue Buffalo team and support their mission to keep pets healthy and "love them like family".
About Holly Everett
Holly has written over 100 pet-related blogs for Pet Food Experts. She has leveraged her marketing knowledge, and love of pets to share the latest in product, industry and Pet Food Experts news, as well as tips to help our retailer partners grow their business. When she's not working, you will find her spending time with her friends and their dogs, cuddled up on her couch with her cats watching her favorite TV shows or reading about the latest news in marketing, pop culture, and the pet industry!