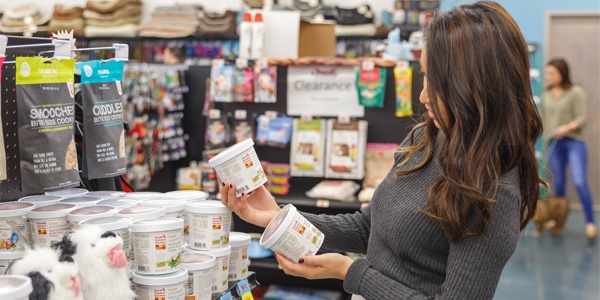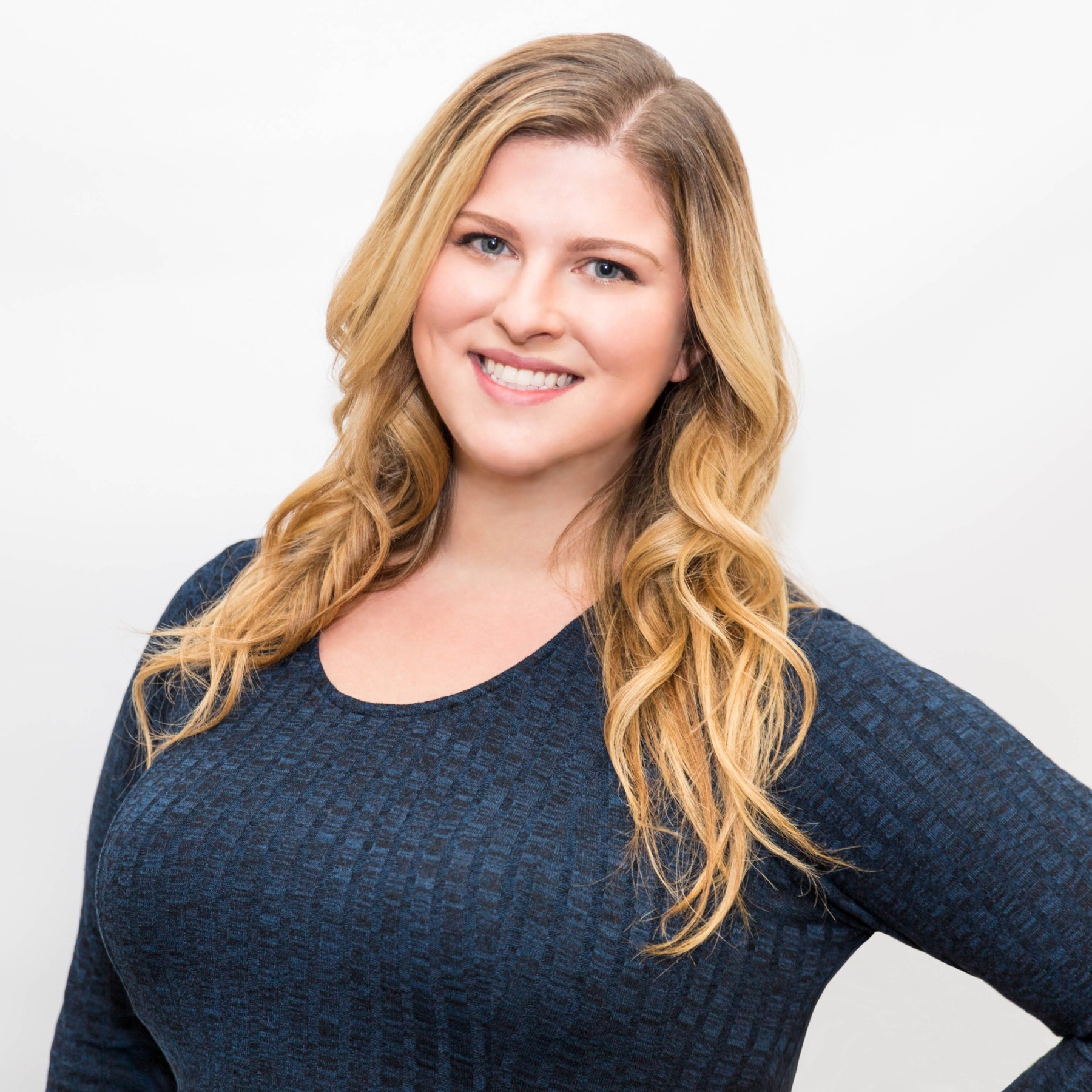 A Guide to the Alternative Pet Food Aisle
According to the market research firm Mintel, 70% of American households have at least one pet, and nearly half of those pet owners consider the animal's taste when buying food. Owners are also taking their pets' nutrition more seriously: 55% of American pet owners are concerned about filler ingredients in pet food, such as grains and meat by-products.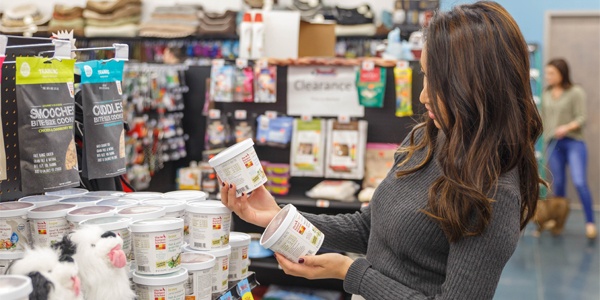 The heightened concern with pets' well-being has led to fast growth in the alternative pet food category and many pet parents are interested in switching up their average can and kibble routine for pets.
Pet Food Experts carries a variety of alternative pet foods that are carefully formulated to provide superior nutrition for cats and dogs. Before choosing an alternative food, it's important for customers to understand the processes involved in each type of food and what benefits they provide to pets.
Help guide your customers through the Alternative aisle to find the best fit for their pet:
Freeze Dried
Freeze dried pet food provides pet parents the quality of a raw diet with the convenience of a kibble. During the freeze drying process, raw ingredients are exposed to extremely low temperatures and pressure to remove all the moisture and seal the product tight. This process acts as a natural preservative for the food, keeping it free from chemicals or additives.
Dehydrated
For those uncomfortable with handling raw food but are interested in a simple, minimally processed diet for the cats and dogs, dehydrated pet food provides a safe solution. Dehydrated foods are slowly cooked at a low heat to pull the moisture out of the foods, while maintaining the taste and integrity of the ingredients, without the use of chemicals that are harmful to cats and dogs.
Air Dried
Air drying is a process that has been used for centuries to naturally preserve meats. Air dried pet food is made using an evaporation process removes all moisture from the food without the use of heat, locking in vitamins and sensitive nutrients and enzymes with minimal damage to the proteins.
Many brands are incorporating alternative elements into their traditional lines of pet foods, which provides cats and dogs more nutrients and minerals in their diet. By adding alternative food sources and protein types into pets' diets, you are ensuring that there are no nutritional gaps in their diet and that they will be less likely to develop any food sensitivities.
Learn more from Bentley's Pet Stuff about how to incorporate alternative foods into a complete and balanced diet and keep meal time exciting for our furry friends:
Encourage your customers to make their own minimally-processed mix for their pets to provide the best nutrition to keep them happy and healthy!
About Holly Everett
Holly has written over 100 pet-related blogs for Pet Food Experts. She has leveraged her marketing knowledge, and love of pets to share the latest in product, industry and Pet Food Experts news, as well as tips to help our retailer partners grow their business. When she's not working, you will find her spending time with her friends and their dogs, cuddled up on her couch with her cats watching her favorite TV shows or reading about the latest news in marketing, pop culture, and the pet industry!