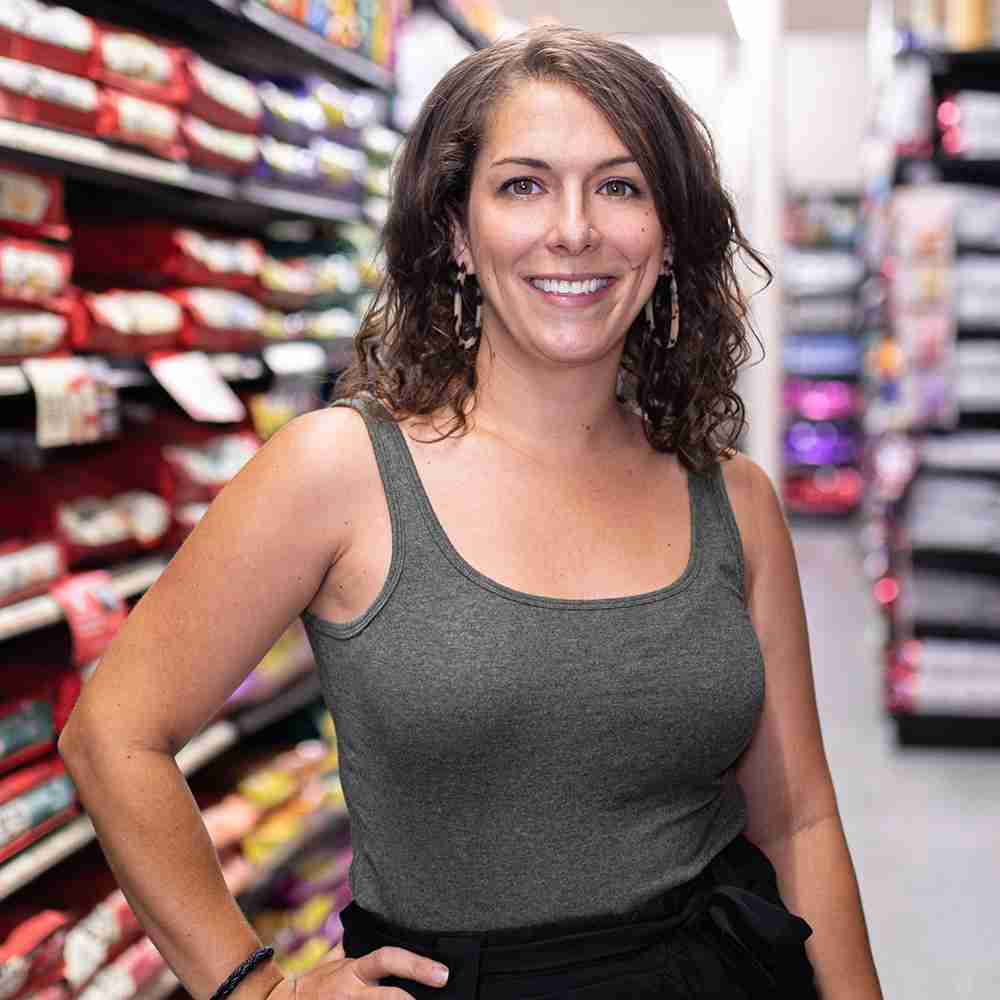 4 Supplemental Services that Will Benefit Any Pet Retail Business
In the busy world of pet retail it can sometimes be a challenge to decide where to allocate your attention. You see, as a small business owner there is one resource that is the most precious of all. Time. In some case there's only one of you—but even if you have a small staff to help you support your business, there is a big world out there and a local pet market you want to conquer. The list of tasks can sometimes seem insurmountable. You've got the daily maintenance of your business, the big projects you're working towards, the moonshots you're dreaming of, the technology and trends to keep on top of and a million and one other odd jobs on top of that. But the more you reach for, the sooner you'll realize that you simply just can't do it all on your own, and there is no shame in that.
Every successful small business owner knows when to cut their losses and where to focus their time, energy, and consideration. If you're spending too many hours using clunky tools, leaning on the wrong people for support, or guessing what is working and what is not then maybe you need to stop and consider...
Is this really the best way I can contribute to my business?
If the answer is no, then turn to people you know you can trust. As I mentioned before, there is no shame in not being able to conquer the world on your own. Enlisting one or a couple small business services to help you do some of the heavy lifting or to give you a shoulder to lean on can go a long way. Now I know what you're thinking. Paying another service fee or monthly subscription is not something your are looking to do at this time, but I am hoping this article helps you understand that these supplemental services, even though they will cost you money, offer so much more in return.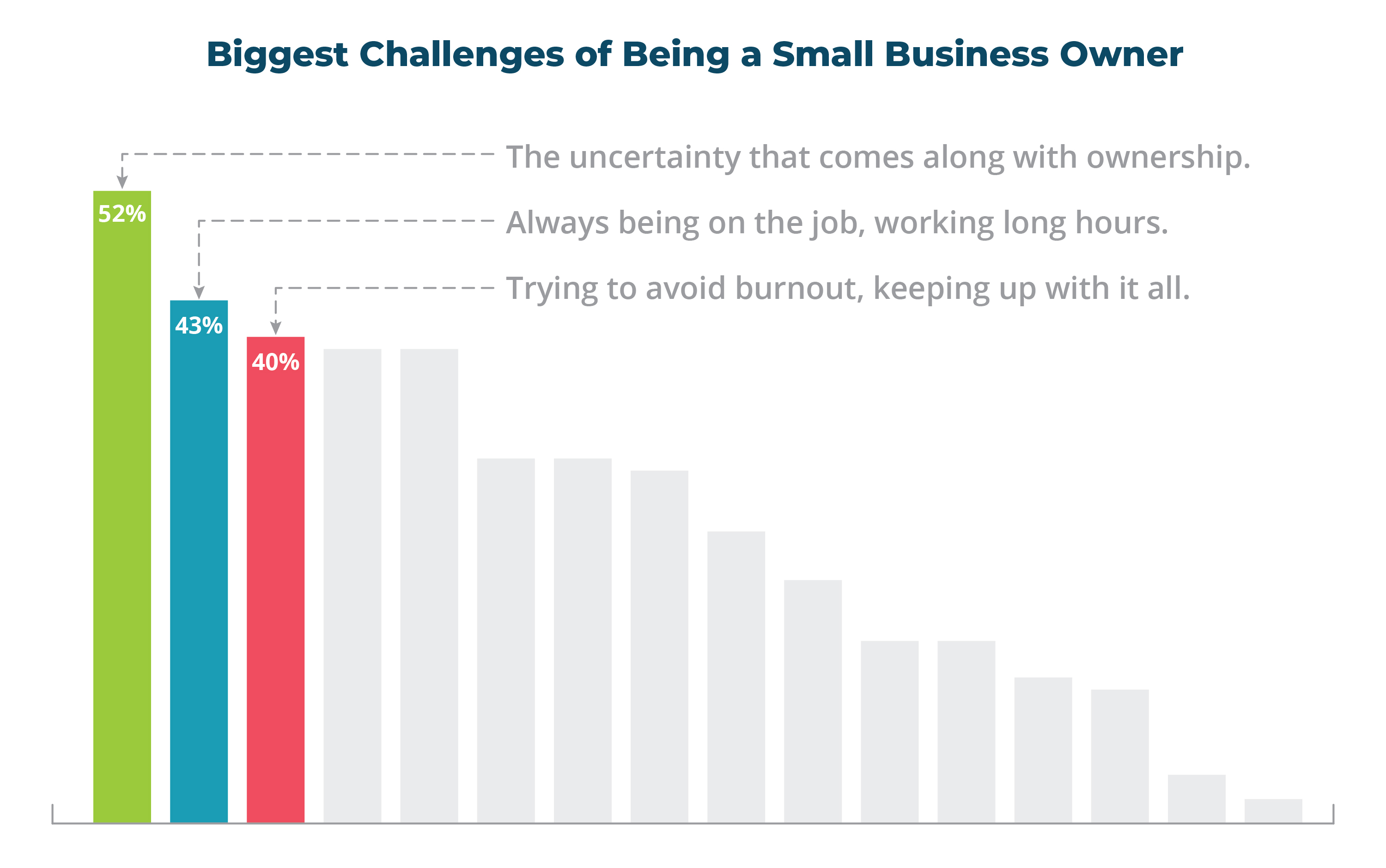 "Supplemental Services" may sound like something you get with your health insurance plan, but in this case it is just a term I made up in order to better describe this classification of helpful retail support systems.
To break it down, this term is referring to any companies within the pet industry (or beyond) that are selling services and/or software which can be used to better run your day-to-day business, gain valuable insights, get noticed online, and help offer customers a unique buying experience. These services all aim to guide you, give you the competitive edge, help you grow your business and in turn gain more revenue.
Today I thought I would walk you through some of these supplemental services that I think are the most beneficial to any pet business trying to get ahead. Let's jump in and take a look!
Bringing Profits and Community to Pet Businesses Everywhere
First, let's talk about Pet Boss Nation. A coaching and consulting business led by industry leader and influencer Candace D'Agnolo. Her many offerings help pet professionals move from just their passion for pets to becoming profitable pet bosses. She helps her clients gain control of things like their inventory, cash flow, marketing, staff and help get back some of their precious time (the most valuable resource). Being a pet retailer herself, Candace knows it takes more than just passion for pets to create and grow a thriving pet business.
Aside from her top notch consulting services and her regular informative webinars in collaboration with Pets+ magazine, Candace also offers another very valuable resource. Community. Between the Pet Boss Nation Facebook Group (which is free to join by the way) and the annual Camp Pet Boss Candace understands the power in aligning retailers with other retailers and giving them a support system of like minded professionals to learn and grow with.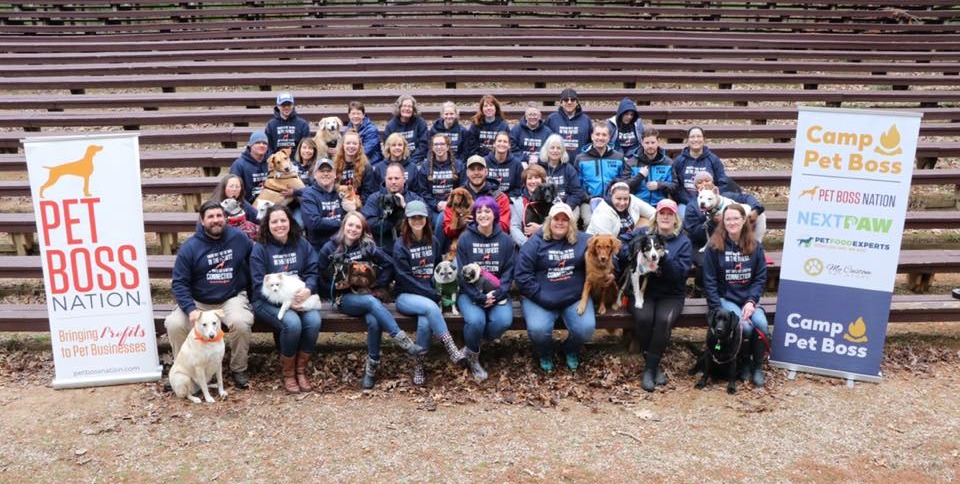 By joining the nation you will also have access to a library of real online business resources, templates, and tools that have been tried and tested by other retailer members. There are no contracts if you are not satisfied, no gimmicks, just reliable business building consultation and the support of an entire nation of pet professionals behind you. Every month you'll be growing your business, making more money, and living like the pet boss you've always been!
Improve Your Digital Presence and Grab Hold of More Local Online Market Share
Aside from just being all around great people, my friends over at NextPaw are passionate about helping retailers guide customers through the "online journey". Essentially, what gets them from searching for a term like "Best place to find pet food in Omaha, Nebraska" to walking through the front doors of your pet store. NextPaw's all-in-one software platform gives retailers a central location to fully manage their company website and online brand all while growing a collection of quality online reviews and connecting directly with existing and potential new customers.
You can also enjoy peace of mind knowing your business is in capable hands. Having built and developed over 4,000 websites for small businesses in other industries over the last 15 years they know a thing or two about attracting shoppers online. In one example, a pet retailer in New Mexico saw a significant jump in showing up in quality search results, from 521 times on Google Maps and 1,513 times on Google Search to now showing up on average 3,200+ times in Maps and 5,600+ times in Search per month!
That's nothing to shake your head at when you consider 65,268 Google searches are performed every second and 87% of all shopping behavior now starts with an internet inquiry.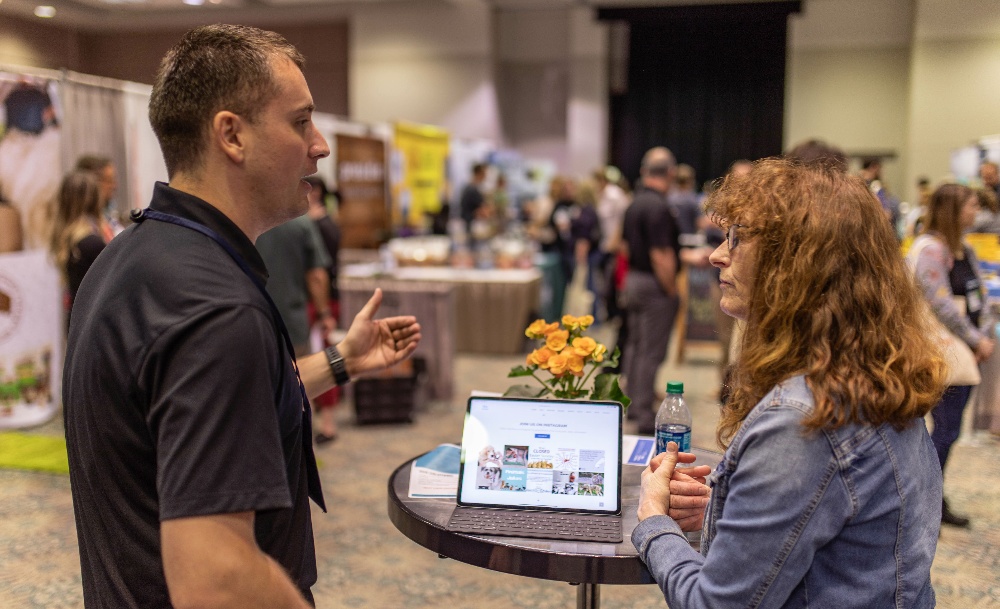 On top of a great user experience and guaranteed results the team at NextPaw is there to walk you through the entire process. Offering affordable packages built to suite the needs of the small business owner. This service gives pet professionals a solid foundation to dominate local search, grow their online reviews, streamline information across the web, and communicate effectively with customers. So, if terms like "search engine optimization" are not currently in your business lexicon visit the NextPaw website today and start up a chat with one of their experts.
Offer Modern Pet Consumers the Shopping Experience They are Expecting
For many years a physical location and amazing person-to-person interactions have been key determining factors in who wins or loses in local small business. While these factors still hold true, with 85% saying they still prefer the in-store experience, modern technologies have brought with them modern expectations. The dialed-in consumers of today are expecting a more omni-channel ordering experience when shopping for products, and companies that cannot offer that hold the most risk of fading into the background. It's sad, but true...
That's where supplementing with a service like etailpet comes in. Industry veteran and company founder Berenice Giannini realized while running her own chain of pet stores that an off-the-shelf option for shop online/pickup in-store was not available to retailers. So, equipped with a data and programming background she embarked on the journey of creating just that. She designed and built an omni-channel enterprise system for inventory management with an integrated POS system and customizable e-commerce website and deployed it in her stores.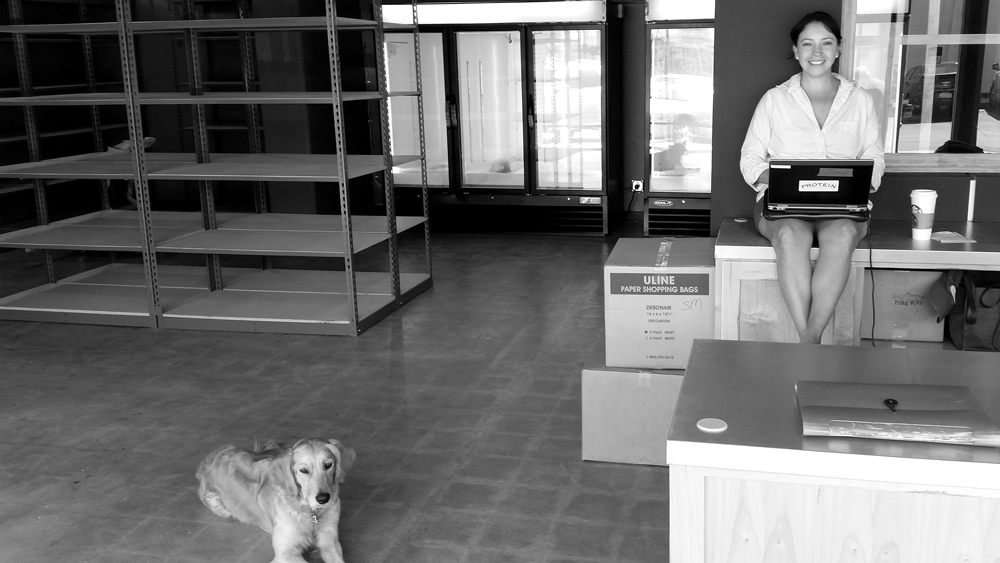 After seeing success in her own stores she decided to splinter off and start a company to help independent retailers across the country take their efforts online. In 2018, with a mission to help facilitate online sales for independent pet retailers everywhere, etailpet was born.
With package options starting as low as $80 a month and no contracts, retailers can choose a plan that's right for them and change at any time. If you're looking for the ability to be selective about what you sell, maintain your own customer data, and connect with shoppers online, as well as have the option for home delivery or in-store pick up than look no further than etailpet.
Determine What is Driving Growth by Leveraging Valuable Data Insights
Already trusted by thousands of small retailers and brands in the human natural, organic, and specialty sector for over 20 years, SPINS has now begun partnering with retailers in the independent pet channel. With this exciting shift SPINS aims to help retailers compete and thrive in a growing market by leveraging daily and periodic data that can be used to drive smart business decisions and benchmark against the competition.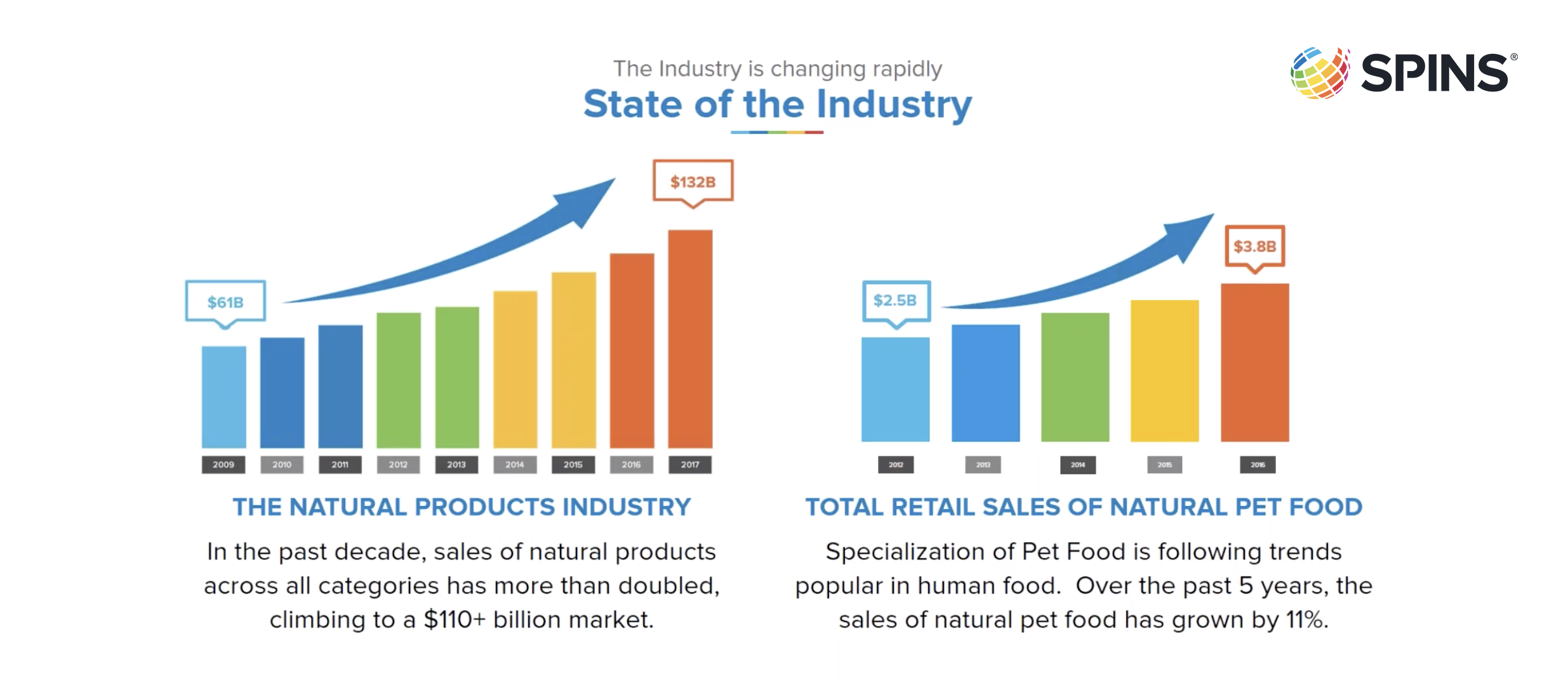 Here is the quick run down of how it works. Retail data is segmented at a very granular level within the SPINS Product Library. This unlocks industry dynamics and trends for retailers, and gives them the ability to truly drill down into the information. With a robust database of over two million UPCs broken down into categories, subcategories, attributes, product types, and more retailers are able to truly understand what products or types of products are driving growth in their own stores and the trends in the pet industry at large.
With their user friendly platform, daily, monthly and quarterly reporting options, and vast database of resources, they are armed with everything needed to help pet retailers dive into data like they never have before. If you've been intimidated by data in the past, or maybe you're just unsure how to use it correctly try leaning on a partner like SPINS to show you the ropes.
Do the Research and Choose the Best Fit
The best advice I can give you is to do the research and reach out for more information. All of these companies are more than willing to answer any questions or concerns you may have, and you should, ask questions to your hearts content. Not all services will fit all business models, some will be more than you need, others may just not be enough. Maybe you end up using one tool or a powerful combination of secret retail weapons. In the end, only you know what is best for your business... And there are also more than what's on this list to consider. For instance, Astro Loyalty which I believe offers a much needed service to the indie pet store world.
Whether you're looking into small business services to help free up your time or execute on something your business has been missing thus far, the support systems are out there. Asking for help or admitting you need some is not always easy but the truth is, no entrepreneur reaches success all on their own. Eventually, you'll need to take a hard look at what you need to be doing and what you can lean on others to help you with.
Let us know in the comments if we've missed any of your favorite small business services, or if you have any questions on the ones I've mentioned above. I'd love to hear your feedback!
About Stacy Wood
Stacy joined the Pet Food Experts team back in 2008 as their first full-time marketing employee and has been working in the pet industry for over 15 years. On the job, you can often find her nerding out over the latest in marketing technology and looking for ways it can help empower independent pet retailers to compete and thrive in a fast-growing market. She currently lives on a large property in rural Massachusetts with her family, where you can often find her taking a hike in the woods with her rescue mutt Ripley, or in her garden flexing her green thumb.