If you need insight into the next big trend in the pet food industry, the best place is to look is the human food industry. As people develop new habits in regard to what they are eating, they tend to mirror those habits for what they are feeding their furry friends. Some of the biggest trends in the pet food industry, such as gluten or grain free foods, coconut oil, and quinoa, are all due to pet lovers wanting to give their pets the goodness that they give themselves.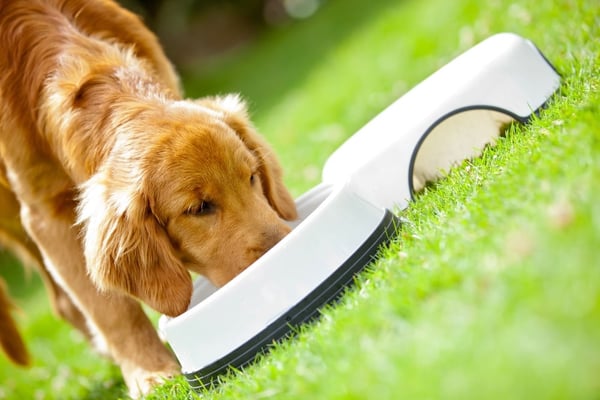 As more pet parents focus on what is in their pet's bag of food, they are paying even more attention to what isn't in the bag. Grain-free products have been a staple in nearly every independently owned pet store for years, but a few new "free" items have popped up on the shelves:
Potato-free: Pet owners concerned about their cat or dog's obesity risk may be on the lookout for this label. Chickpeas are a great substitute for white potatoes and many manufacturers have caught onto the low-glycemic demand.
Chicken or poultry-free: In a response to one of the most common pet allergies, some brands are going without one of the most popular proteins: poultry. Novel proteins such as kangaroo or wild boar are gaining popularity on pet store shelves.
Carrageenan-free: Sourced from seaweed and very common in canned or moist food (yes, even in organic items), carrageenan is a thickener that has been associated with gastrointestinal inflammation, which, in turn, can cause ulceration and bleeding.
BHA/BHT/Ethoxyquin-free: Added to oils to slow deterioration, these synthetic preservatives may cause dry skin, allergic reactions and dental disease.
In GfK MRI's Survey of the American Consumer—a benchmark based on over 24,000 respondents per year—showed that two-thirds of all United States adults say they check the labels of the food they are buying. This behavior, for many pet owners, likely indicates a greater attentiveness to what is in their cat's or dog's meals, as well.
By keeping an eye on the human food industry and maintaining open communication with customers about what they are looking for in a pet food, you will be able to easily maintain a loyal customer base of health-conscious pet lovers.