In the ongoing effort of analyzing ways to improve and find efficiencies anywhere in our company, Pet Food Experts has developed a program that focuses on Total Quality Improvement. As we developed this training program, it was immediately evident that any change or improvement is always contingent upon, and only successful with, the commitment of our teams. So, the program was fittingly named Quality Through People (or QTP™).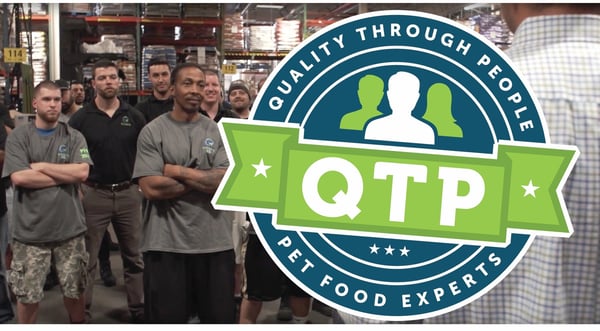 Much like some of the Quality Programs car manufacturers have had for years (e.g. Toyota and Ford), QTP™ walks us through how we identify ways to improve, find root causes, and collaborate to find a better way or new solutions for our processes. We have over 50 people throughout all five locations in our organization who have completed the training. These people will engage their teams which will enable us to gain tremendous knowledge into how we can improve our business both internally and externally.
Many QTP™ initiatives will be unseen from outside our business operations, but we will keep you updated with our success stories!