On March 20th, the Pet Food Experts sales team made their way down to sunny Orlando, Florida for their National Sales Meeting! The outside sales teams from the Northeast, Mid-Atlantic, Midwest, and Pacific Northwest joined with the sales management team, inside sales supervisors, and Michael Baker for two days of sharing their experiences in the field and brainstorming ways to better serve our independent pet retailers.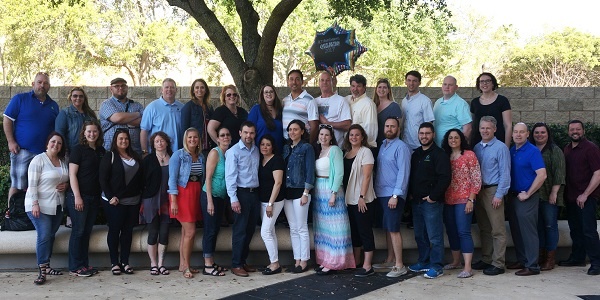 Top row (L-R): Jamie Follen, Sarah Daniels, Derek Bergstrom, Dean Hladick, Tara Tellier, Mollie Sisson, Jen Hamilton, Michael Baker, Chris Meyer, Rusty Hawes, Emily Goeller, Tim Rosadini, Mark Maigret, Kc Mutchler
Bottom row (L-R): Lisa Reyes, Lyssa LaCount, Tosha Asker, Rebekah Rosand, Jodie Wilson, Cathy Gaffney, Mike Grenier, Marisol Resnick, Mikelle Gross, Heather Chisholm, Kendra Green, Patrick Lima, Cole Caron, Jodi Langellotti, Tom Ek, Russ Lowell, Kelly Pye, Jay Mechem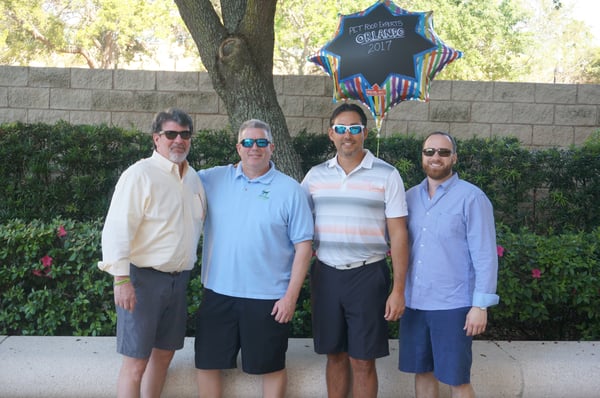 Left to right: Midwest & Mid-Atlantic Regional Manager Rusty Hawes, Inside Sales Manager Dean Hladick, President & CEO Michael Baker, and Northeast Regional Manager Patrick Lima
After their meetings were finished, the team spent a day at Global Pet Expo at the Orange County Convention Center. They had the opportunity to connect with their customers, reunite with their favorite manufacturers, and check out the latest and most exciting products in the pet industry. The Northeast team had some extra fun with a scavenger hunt!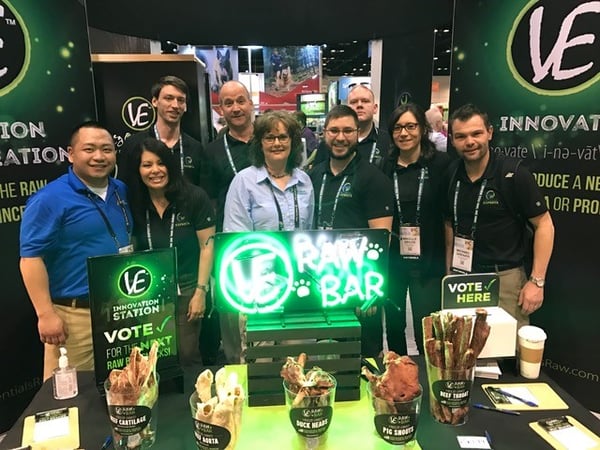 Northeast outside sales team with Cha Vang and Deirdre Ferranti from Vital Essentials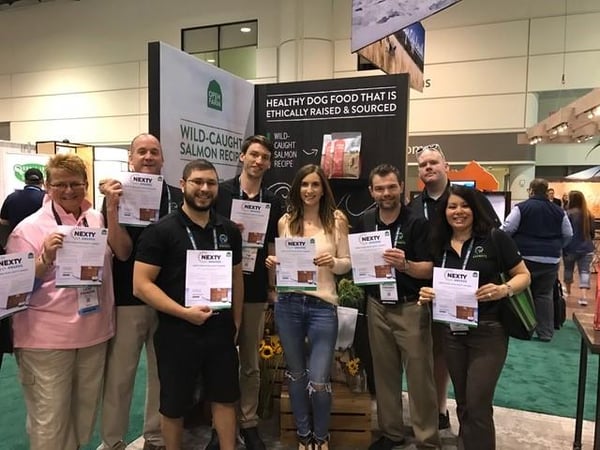 Northeast outside sales team with Leah Franzen and Jacqueline Prehogan from Nexty Award winners Open Farm
The team had a great week of bonding together and connecting with other members of the wonderful pet industry. Thanks for a great week, Orlando!