Every pet owner knows their pets deserve the very best, especially during the holiday seasons. With the evolution of the modern family, pets hold equal weight to children. When it comes to the holidays, millions of pet parents around the country are sure to pick up an extra special gift to give their furry family members while shopping for their loved ones.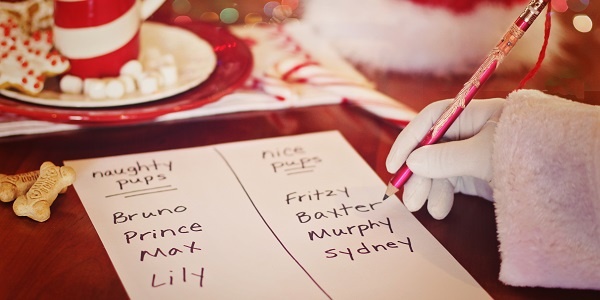 Pet owners now make up almost half of all households nationwide, with over 60 million households with dogs and over 47 million households with cats. According to the American Pet Products Association (APPA), the pet business is expected to reach over $69 billion in 2017, up nearly $20 billion since 2011.
In a survey by Rover.com of 1,000 pet owners, 95% admitted to buying Christmas gifts for their pets. Pet retailers benefit from the boost in sales from all generations of pet parents buying gifts: consumers spent an average of $62 on holiday gifts for their pets in 2016, according to PwC's Holiday Outlook. The most generous of pet owners are millennials, outspending every generation at $81, followed by Gen X at $79, families with children at $71 and singles at $70.
Setting up a holiday window display in your store and promoting popular, festive items will draw new consumers into your stores and influence your most loyal customers to buy a special gift for their furry loved ones. Consider creating a social media campaign to notify your customers and the community about your special holiday events or promotions.
Add a personal touch by setting up a "build your own basket or stocking" station in your store so pet parents can create their own special gifts! Allow them to fill their basket or stocking with whatever items they'd like and attach a holiday bow to it for a quick and easy way to give a gift to their own pet, or to another special furry friend in their lives! Be sure to include your favorite treats and toys in the selection of products, as well as some new items that could use some attention or slow movers that could use some love!
If you'd like to add a special touch to some of your most popular items that don't have any holiday branding, offer to use some festive ribbon to wrap a bow around bulk bones and chews if your customers are giving them as gifts.
If you have a creative holiday display in your store or offer any unique gift options, please share photos with us on the Pet Food Experts Facebook page! We love to see what our creative retailers put together during the holiday season.
If you need assistance putting a display together in your store, contact your Pet Food Experts rep to learn more about how to create the perfect display filled with festive holiday gifts!